Freemark Abbey Winery Chardonnay 2014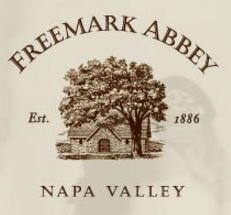 Freemark Abbey Winery Chardonnay 2014
WineryFreemark Abbey Winery
Aging ProgramBarrels: 88.7% is oak aged with 32 % new French oak Cooperage: predominantly World Cooperage/ Damy, Aged in Barrel: 5 months collectively
The Freemark Abbey Chardonnay 2014 is an inviting white wine. This lovely, complex Chardonnay is a light greenish straw in color and is full of refreshing fruit and creamy oak flavor. In the glass, aromas of pear, apple, ripe banana, kiwi, and tropical fruits waft to the nose in an enticing fruit bouquet. On sipping, this plush wine displays great body and well-integrated oak flavors that will remind you of the most comforting bakery foods. Notes of nutmeg, angel food cake, and marshmallow encourage you to sit back, relax, and enjoy yourself.
Taste SummaryApple, Cedar, Lemon, Peach, Pear
Wine QualitiesDry, Fruity, Medium-bodied, Toasty
RECENTLY VIEWED
Free wine recommendations, giveaways, exclusive partner offers, and more straight to your inbox!