Bowers Harbor Block II and Langley Riesling 2014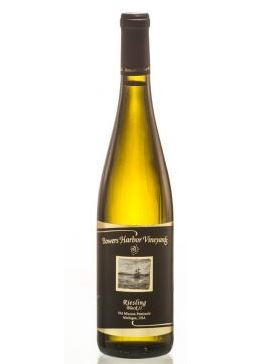 Bowers Harbor Block II and Langley Riesling 2014
DesignationBlock II, Langley
AppellationOld Mission Peninsula
WineryBowers Harbor Vineyards
The Bowers Harbor Block II and Langley Riesling 2014 is a sweet, fruity expression of the Riesling varietal. Made with grapes from the Winery's revered Block II vineyard, this white wine brims with ripe apple flavors and a bright palate. A blend of grapes from the Langley Vineyard contributes peach and apricot flavors, a touch of minerality, and a lovely sweetness. This wine is complex, well-balanced, and thoroughly enjoyable. Consider pairing this sweet wine with spicy foods such as Indian and Asian dishes or spiced duck.
Taste SummaryApple, Peach
Wine QualitiesBright, Sweet
RECENTLY VIEWED
Free wine recommendations, giveaways, exclusive partner offers, and more straight to your inbox!