Bowers Harbor Block II Riesling 2013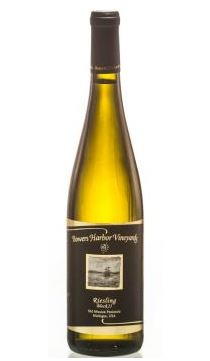 Bowers Harbor Block II Riesling 2013
AppellationOld Mission Peninsula, MI
WineryBowers Harbor Vineyards
The Bowers Harbor Block II Riesling 2013 is a beautiful white wine from the winemaker's oldest and most lauded Riesling Block. This dry Riesling expresses all of the crisp fruit flavors that you would expect from this classic German-style wine. Aromas of lychee and anise are followed by bright apple flavors on the palate. A hint of floral spice provides complexity, and the finish is clean. Consider pairing this dry white with a variety of cuisines. Scallops, sushi, and Cajun style grilled shrimp are all excellent choices.
Taste SummaryAnise, Apple, Floral
Wine QualitiesBright, Crisp, Dry
RECENTLY VIEWED
Free wine recommendations, giveaways, exclusive partner offers, and more straight to your inbox!