Deer Creek Vineyards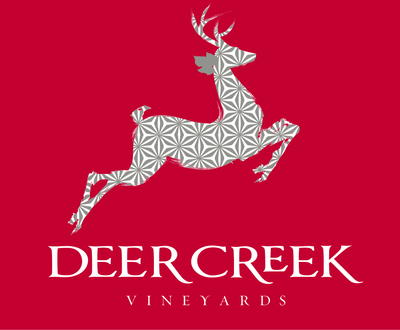 Celebrating Wine as a True Form of Art

Deer Creek Vineyards of Southern Oregon produces award winning, premium handcrafted wines, ensuring a unique, handcrafted touch in every bottle produced. Our wines are balanced wines, which are earnest expressions of both the grapes and the land from which they come. Deer Creek Vineyards is committed to celebrating wine as a true form of art, where no two pieces are exactly alike. Each of our wines provides a singular artistic expression, thus capturing each year's vintage, the unique terroir and the variety of characteristics unique to each grape.  Inspired by the beauty and history of our vineyard within the Deer Creek Valley, the Bryan Family and staff believe that the flavors of this area should be enjoyed by all, looking for wines with a sense of place.

Deer Creek Vineyards takes great pride in creating handcrafted wines that are healthy and free of dangerous additives and chemicals.  Our wines are made with wild yeast versus cultured yeast.  Wild (indigenous) yeast is the yeast that is found on the fruit, in the vineyard which truly reflects the land and the flavors that it comes from.

Located in the heart of Southern Oregon and nestled within the Illinois Valley, Deer Creek Vineyards flourishes on farmland that has been home to agriculture for generations.
Deer Creek Vineyards Links
Deer Creek Wines on TheWineBuyingGuide
RECENTLY VIEWED
Free wine recommendations, giveaways, exclusive partner offers, and more straight to your inbox!