Patland Lilla in Fiore Rose 2014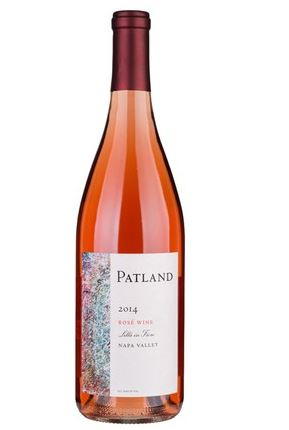 Patland Lilla in Fiore Rose 2014
DesignationStagecoach Vineyard
VarietalRosés (Blush Wines)
WineryPatland Estate Vineyards
Aging ProgramBarrel aged 6 months sur lie in previously used oak and stainless steel
Blend65% Syrah, 35% Malbec
The Patland "Lillá in Fiore" Rosé 2014 is a beautiful rosé wine that overflows with decadent tart fruit and bakery flavors. A sip of this rosé is like standing outside of a cupcake shop while enjoying a bowl of fresh berries! Aromas of bright raspberry, perfumed cherry, orange peel, jasmine, jolly rancher, and vanilla frosting combine for a delicious bouquet. The palate is crisp and refined, with flavors of ripe plum, kiwi strawberry, roasted marshmallow, tart cherry pie, honey, and mixed red berry. The finish is bright and acidic, beautifully balancing the sweet flavors of the wine.
Taste SummaryCherry, Honey, Orange, Plum, Raspberry, Strawberry, Vanilla
Wine QualitiesBright, Fruity, High acidity
RECENTLY VIEWED
Free wine recommendations, giveaways, exclusive partner offers, and more straight to your inbox!