9 Cheap Prosecco Wines That Rock
These affordable Prosecco wines will have everyone feeling bubbly.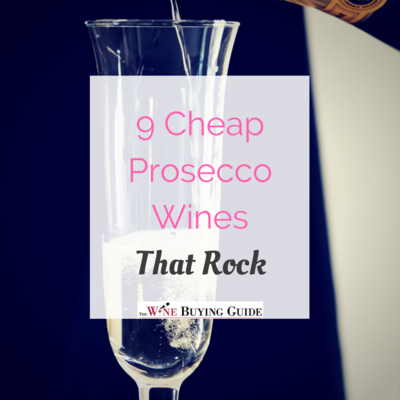 If you're looking for a new sparkling wine to fall in love with, take a look at Prosecco. This sparkling Italian wine is light, crisp, and full of personality.

The wine is usually dry and made using the Charmant or tank method of fermentation. It can have very fruity aromas and flavors, which is perfect for sipping on its own or mixing into a delicious sparkling cocktail.

Another great thing about Prosecco is that it's often very affordable!

You can get a tasty bottle of Prosecco for much less than you would usually pay for Champagne. For around $10 per bottle, often at your local supermarket, you can find a cheap Prosecco that will be a true crowd pleaser.

Try one of these affordable Prosecco wines this week, and celebrate a little!

Whether you're looking for a great sweet Prosecco, a fantastic wine for mimosas, or just a delicious wine to enjoy any time, we have something in our list for you.
Table of Contents
Sometimes it's just easiest to pick up wine at the grocery store (even though we love our local wine shop). Here are 17 supermarket wines for every taste (and price range). 15 Supermarket Wines Your Wallet Will Love
Best Prosecco Under $15
No one wants to spend more than $15 per bottle on a weeknight wine (or maybe even a weekend wine).

All of these bottles of Prosecco are priced below $15, so you can purchase one, or even two, any time you want to celebrate everyday life.

These wines are also delicious in sparkling wine cocktails, like mimosas or bellinis.
Best Prosecco Under $20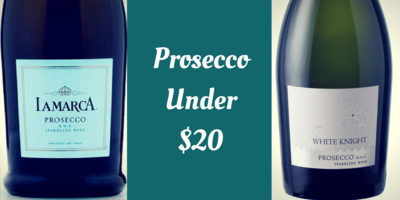 If you want to spend a little more on your bottle of cheap Prosecco, then look for something in the $15-$20 range.

You're still getting a great deal, but you can enjoy a little more flavor and sparkle for a few more dollars. We love these options for Prosecco under $20, and so will you and your guests!

It's easy to have a few bottles of these wines on hand and at the ready for an impromptu celebration.
What are your favorite cheap Prosecco brands? Let us know in the comments below!
RECENTLY VIEWED
Free wine recommendations, giveaways, exclusive partner offers, and more straight to your inbox!