Foxen 7200 Vogelzang Vineyard Sauvignon Blanc 2014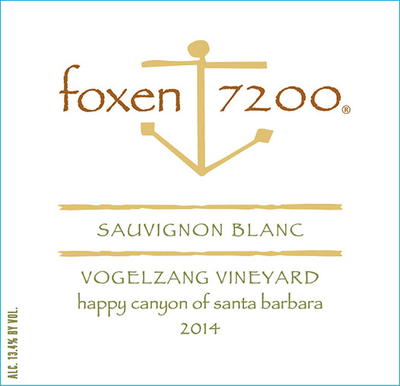 Foxen 7200 Vogelzang Vineyard Sauvignon Blanc 2014
DesignationVogelzang Vineyard
AppellationHappy Canyon of Santa Barbara
The Foxen 7200 Vogelzang Vineyard Sauvignon Blanc 2014 is a smooth and luxurious white wine. This wine shows characteristics that differ slightly from traditional Sauvignon Blanc. Aromas and flavors of lime and yellow apple are matched with a slight creaminess and a touch of buttery brioche. These flavors are the result of mild oak aging, and the effect is truly scrumptious and relaxing. Enjoy this white wine on a quiet evening with your favorite people, perhaps with some creamy pasta with seafood or roasted chicken.
Taste SummaryApple, Citrus, Lemon
RECENTLY VIEWED
Free wine recommendations, giveaways, exclusive partner offers, and more straight to your inbox!