Big Basin Rattlesnake Rock Syrah 2012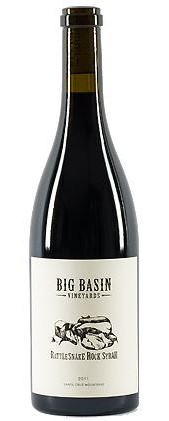 Big Basin Rattlesnake Rock Syrah 2012
AppellationSanta Cruz Mountains
Aging ProgramBarrel aged 22 months in French oak
Blend98% Syrah, 2% Viognier
The Big Basin Rattlesnake Rock Syrah 2012 shows bright notes of fruits and florals. The nose is full of intense aromas of lavender and crushed violets. You may feel like you're strolling through a sun-drenched field of wildflowers. The palate is a savory complement to these enchanting aromas, with flavors of juicy red and black fruits, freshly cracked black pepper, and a hint of smoky cured meats. The interplay between rich flavors and light aromas is enticing and will have you taking another sip (and another).
Taste SummaryBlackberry, Cured Meats, Floral, Pepper, Strawberry
RECENTLY VIEWED
Free wine recommendations, giveaways, exclusive partner offers, and more straight to your inbox!