Kunde Reserve Century Vines Zinfandel 2013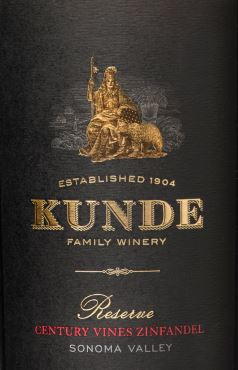 Kunde Reserve Century Vines Zinfandel 2013
AppellationSonoma Valley, Kunde Estate
WineryKunde Family Winery
The Kunde Reserve Century Vines Zinfandel 2013 is a lovely red wine that bursts with red fruit flavor. Aromas of candied cherries and fig mingle with accents of ripe cherry. The palate is rich, with ripe tannins that bring out the fruit on the palate. Flavors of tart raspberry and red cherry combine for a tangy and delicious tasting experience. This wine is made from vines that were planted in the Sonoma Valley over 130 years ago. These century vines produce fruit of incomparable flavor and delicacy, which is reflected in this premium Zinfandel vintage.
Taste SummaryCherry, Raspberry
Wine QualitiesFruity, Rich
RECENTLY VIEWED
Free wine recommendations, giveaways, exclusive partner offers, and more straight to your inbox!