Patland "D'oro" Port 2013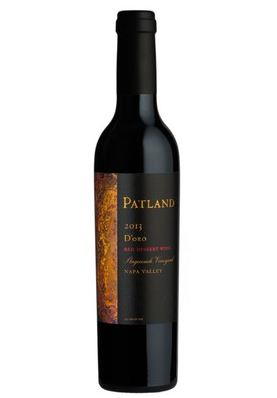 Patland Doro Port 2013
DesignationStagecoach Vineyard
WineryPatland Estate Vineyards
Aging ProgramBarrel aged 24 months in French oak
The Patland "D'oro" Port 2013 is a work of dedicated craftsmanship. The wine is made with a base of late harvested Syrah grapes, and it is then fortified with premium brandy. The resulting port wine is an opulent, inky dark, ultra rich port with powerful black fruit and dark chocolate flavors. The tannins are incredibly rich and support the superb mouthfeel and finish of this vintage port. This wine will continue to unfold for more than 50 years, so be sure to grab at least a few bottles for the cellar.
Taste SummaryBlack Cherry, Blackberry, Chocolate
Wine QualitiesFortified, Rich
RECENTLY VIEWED
Free wine recommendations, giveaways, exclusive partner offers, and more straight to your inbox!