Trinity Hill The Trinity Red 2014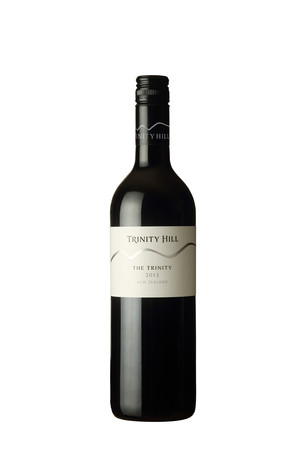 Trinity Hill The Trinity Red 2014
AppellationHawkes Bay, New Zealand
Aging ProgramBarrel aged 14 months in French oak and stainless steel
Oak OriginFrench and stainless steel
BlendMerlot, Tempranillo, Malbec, Cabernet Franc
"The Trinity Hill 'The Trinity' Red 2014 is a Merlot predominant blend and includes smaller proportions of alternative varieties. These have added further complexity and palate interest. The leather and plum aromas of the Merlot combine with spice and red fruit characters of Tempranillo and Malbec. Cassis aromas and structural backbone are provided by the Cabernet family. Richness and soft, ripe tannins make a serious yet eminently drinkable wine. This wine is made to be enjoyed while still quite young or will reward short term cellaring. It can be enjoyed with a wide range of different flavored food."
Taste SummaryLeather, Plum, Raspberry, Strawberry
Wine QualitiesRich, Spicy
RECENTLY VIEWED
Free wine recommendations, giveaways, exclusive partner offers, and more straight to your inbox!