Anne Amie Brut Rose 2011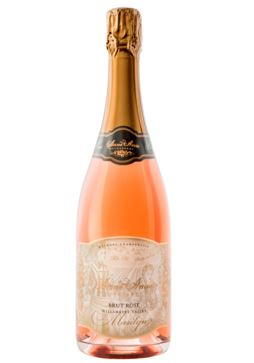 Anne Amie Brut Rose 2011
DesignationTwelve Oaks Estate
VarietalChampagne/Sparkling Wine
AppellationChehalem Mountains
The Anne Amie Brut Rosé 2011 is a zesty sparkling wine, brimming with tart fruit and floral flavors. The wine is made from 100% Pinot Noir grapes from Anne Amie's Twelve Oaks Estate, and the grapes were carefully selected for their acidity. Aromas of raspberry, red velvet cake, cardamom, violet, flint, and freshly cut peach comprise an enchanting bouquet. Flavors of strawberry, Bing cherry, baking spice, lime, and sugar cookies mingle on the palate. The finish is long and zesty and will leave you ready for a second glass.
Taste SummaryCherry, Floral, Peach, Raspberry, Strawberry
Wine QualitiesDry, Fresh, Fruity, High acidity, Spicy
RECENTLY VIEWED
Free wine recommendations, giveaways, exclusive partner offers, and more straight to your inbox!