Creamy White Wine Shrimp Alfredo
White wine makes this classic pasta recipe shine.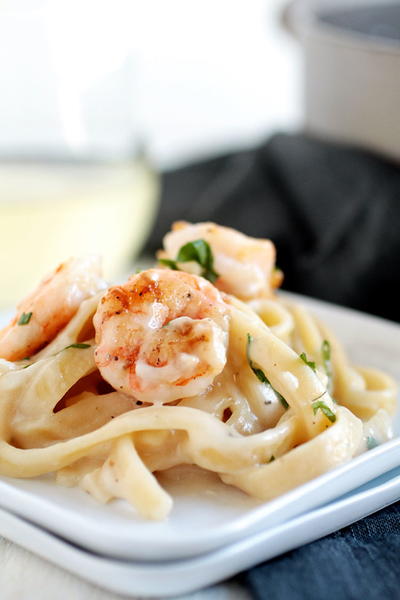 Creamy White Wine Shrimp Alfredo
Creamy White Wine Shrimp Alfredo is a delicious, creamy pasta recipe. This dish will delight your dinner guests and family, and its comforting cream sauce makes it a great meal to cook for yourself on any weeknight. The white wine cream sauce is the star of this dish, with a generous amount of dry white wine providing bright and complex flavor. Sautéed shrimp are the perfect complement to the sauce, and everything mingles perfectly with warm fettuccine pasta. You'll have just enough time to pour a glass of wine before devouring this pasta!
RECENTLY VIEWED
Free wine recommendations, giveaways, exclusive partner offers, and more straight to your inbox!