Best Dry Red Wine for Cooking
Discover the best red wine for cooking your favorite recipes, from beef stew to an easy red wine reduction sauce.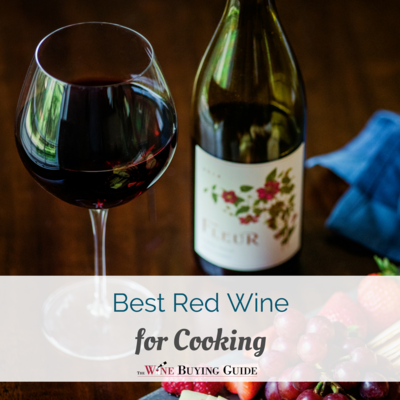 Red wine can add great richness and depth of flavor to many recipes. A variety of red wines can be used in the kitchen, but choosing the best red wine for cooking can be overwhelming.

What kind of wine should I use? What is a dry red wine? What is Marsala, and how do I use it?

These questions are completely normal, and luckily we can help answer them (and more)! We'll have you on your way to cooking with red wine in no time.

A few easy tips can help you feel more comfortable cooking with wine. These tricks can be applied to a variety of recipes, so you'll be prepared for whatever comes your way.
Table of Contents
Quick Tips for Cooking With Red Wine
Avoid "cooking wine." This is usually a blend of poor quality wines and added salt.
If a recipe calls for "dry red wine," use a dry red. Cabernet Sauvignon, Pinot Noir, and Merlot are good choices that are easy to find.
Use Marsala, Madeira, and other fortified wines as instructed in recipes. These wines have distinct flavors and should not be substituted.
If in doubt, use a red wine that would pair well with the finished meal.
Don't break the bank on wine for cooking. A moderately priced red wine that you like will be fine.
How to Choose a Dry Red Wine for Cooking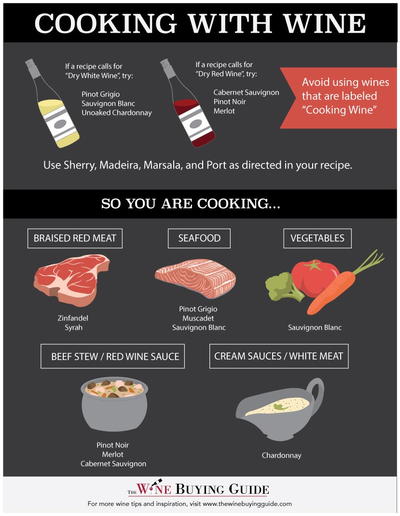 With those tips, you can easily start cooking with red wine. But, as with all things wine-related, there are many ways to make your experience more fun and sophisticated.

Most wines become more concentrated in flavor, but lose nuance, when cooked.

Acidity and fruitiness become more pronounced. The individual tasting notes will be cooked out and indistinguishable, which is why cooking with expensive wine is unnecessary.

Although most red wines will work with most recipes, here are a few tips to make it easier to find a good red wine for cooking.
Best red wine for braising ribs, lamb, beef roast, or another red meat: 
Zinfandel or Syrah/Shiraz. These bold wines will stand up well to these hearty dishes.
Best dry red wine for cooking beef stew or a wine-based sauce:
Pinot Noir, Merlot, or Cabernet Sauvignon.

Note that more fruit-forward wines will become fruitier as they reduce. For sauces that could use a little sweetness, like something paired with mushrooms, this can be excellent.

If you'd prefer to avoid that, choose a wine like Cabernet Sauvignon.
Best Dry Red Wine for Cooking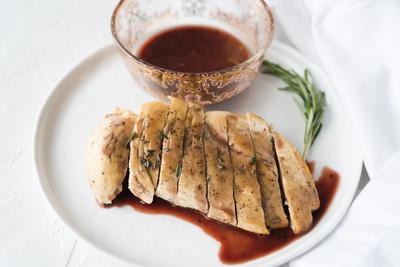 We've gathered some of our favorite dry red wines for cooking here. There are so many possibilities beyond these! However, these red wines for cooking are affordable, easy to find, and perfect for enjoying in a variety of recipes.

If you don't drink wine or don't cook with wine often, consider picking up small portions of some of these wines. You can buy individual servings of some of these grocery store brands (in bottles or in boxes), and then it's easy to keep them on hand for when you want to cook with red wine.

If you're looking for a delicious recipe to try out, consider making this Easy Red Wine Reduction Sauce.
What about fortified wines?
Fortified wines are some of the most popular wines to cook with. They have a long shelf life and intense flavor. Here are some different types of fortified wines and what they're best for.
Marsala
This fortified wine from Sicily is used in wine-based sauces and desserts. Dry varieties are more versatile and used with savory meat and mushroom dishes. Sweet varieties can also be used in main dishes, but are commonly used in desserts. Madeira is another fortified wine with a similar flavor profile.
Port
This is a sweet, fortified red wine and is sometimes served with dessert. Port can be used in rich dessert sauces or in hearty main dishes like meat-based casseroles.
Sherry
This nutty wine can be used to enhance soups, stews, or sautéed dishes. Amontillado and Oloroso are common quality varieties. Dry variations of sherry are also becoming increasingly popular to drink on their own or as a wine pairing with candy.
What else do you want to know about cooking with red wine? Let us know in the comments below!
RECENTLY VIEWED
Free wine recommendations, giveaways, exclusive partner offers, and more straight to your inbox!