Wild Mushroom and Beef Stew
This beef stew recipe is hearty and elegant.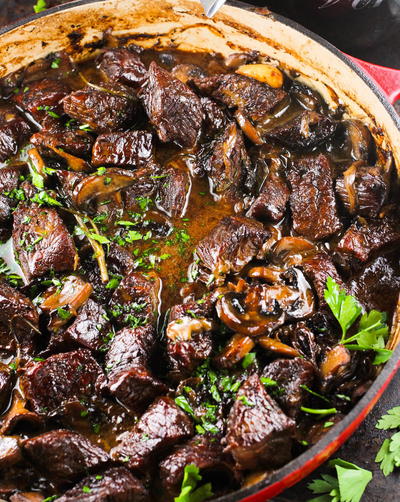 Wild Mushroom and Beef Stew
This gorgeous Wild Mushroom and Beef Stew is perfect for warming you up on chilly days. Simple and jam-packed with high quality ingredients, this beef stew recipe will soon become one of your go-to comfort food recipes. Tender beef and flavorful mushrooms cook down for a stew that is full of rich flavor. Bright herbs balance this beef and mushroom stew, taking the recipe to the next level. Robust red wines, such as Cabernet Sauvignon, Zinfandel, or Sangiovese would all be great matches for this recipe.
RECENTLY VIEWED
Free wine recommendations, giveaways, exclusive partner offers, and more straight to your inbox!