Seafood Wine Pairing Ideas: Tips from The Italian Wine Girl
Prepare to get hungry while reading about these seafood and wine pairings!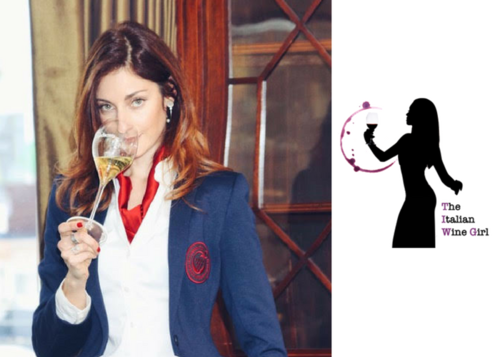 I don't know about you, but I always think of seafood when I'm thinking about a special dinner. Whether it's a date night, a celebration, or just a quiet evening at home, seafood will always satisfy.

And, of course, I want a glass of wine to go with it.

For some outstanding tips on pairing wine with seafood, I turned to the expertise of Laura Donadoni, who is also known as The Italian Wine Girl. Her blog features keen insight on Italian wine (obviously), the wine industry, and current events impacting wine enthusiasts. She's also a certified sommelier and wine journalist.

All of this qualifies her to give some great seafood wine pairing advice. But beyond her impressive background, I was thrilled with the attention to detail she provided for this conversation. I'm looking forward to trying some of the recommendations below, which aren't limited to simple "try this wine with this dish" tips. She takes the time to give a real lesson on why certain wines pair well with certain foods. You're going to enjoy this conversation.

But be warned: It might make you hungry!

Let's start with the basics. What do you look for in a wine to pair with seafood?

"Before looking for specific characteristics in wine we should start with a simple question: which kind of seafood are we preparing? Is it a simple white fish like halibut, is it shellfish (aka mussels and clams), is it a lobster, is it a fatty fish like tuna or salmon, is it a briny oyster?

The technique of wine and food pairing always begins with the analysis of the food, in order to look for the wine that will complete your meal perfectly. It's like composing a song: you look for harmony between the notes, the lyrics the rhythm. 

If the main characteristics of your seafood are fat and sweetness (think about a juicy steamed lobster) you will need an aromatic wine with good acidity. The aromaticness will pair with the sweetness of the dish and the acidity will clean your mouth from the fattiness of the lobster meat. I am thinking about a dry Riesling from Alsace. 

On the other hand, if you are having a simple mahi or a branzino, you don't look for a very aromatic wine, because you don't want the flavours of the wine to overwhelm your food. Albariño could be a good match. 

Oysters and shellfish in general pair well with sparkling wine, because the effervescence and the acidity are good mouth cleanser."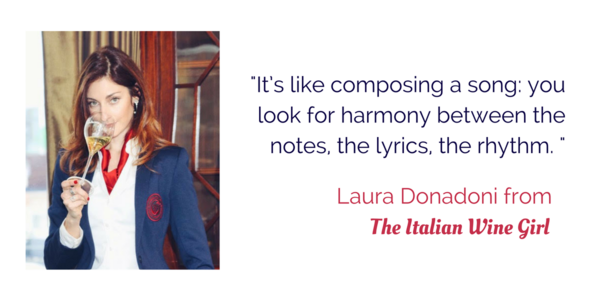 How do you approach richer preparations of seafood, say something like a shrimp scampi? Would you choose different types of wine?

"The preparation plays a huge role in food pairing. Especially if it involves heavy dressings or complicated extra flavours. Personally, I hate when chefs overdress seafood and unfortunately it is a common habit in modern cuisine. It makes the work of the sommelier very hard in choosing the right wine.

As a general rule: more spices in the food require more aromaticness in the wine, more acidity in the food (vinegar, tomatoes, lemon, lime) asks for more acidity in the wine. That's why, in case of seafood, I think that less is more. Fish is already packed with flavours, why cover those natural aromas with curry or spicy salsa?" 

Is there anything you think most people overlook when it comes to pairing seafood with wine? 

"Yes, the number one mistake people make is about tannins. There is a reason why red wines are, generally speaking, not a good match with fish, but they are perfect for a juicy New York steak. The astringency of tannins becomes an unpleasant sensation in your mouth if there is no grease or juicy fat to clean it out. So, please, no Barolos with tuna or salmon. If you want to drink a red wine with fatty fish it must be low tannins: a Pinot Noir, a Beaujolais, for example. Or why don't you choose a rosé?"

When I think of an easy-to-find varietal that pairs well with seafood, I think of Pinot Grigio. Is this a good place to start, if you're looking for wine at the supermarket? Or would you look at some other types of wine?

"Yes, it could be. It depends of what fish you are having. Pinot Grigio is not an aromatic wine, it is crisp, fresh, easy drinking, I would pair it with a simple preparation of branzino or any other white meat fish."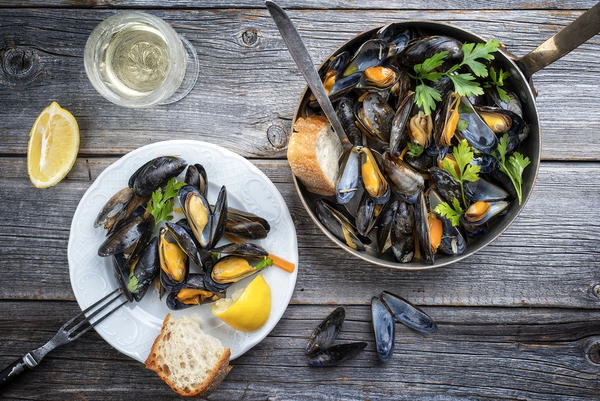 What less common varietals should people be looking to pair with seafood? I read your recent post on Roscetto, an Italian white grape varietal that you're a fan of. Would you recommend this wine, or some other Italian wines?

"I would recommend Roscetto if you are a Chardonnay lover. It is packed with stone fruit flavours and has a good acidity (it may vary depending on the style and the producer, of course). But there is a broad range of Italian white wines to pair with seafood: Lugana made from Turbiana grapes, Verdicchio dei Castelli di Jesi, Pecorino from Marche or Abruzzo, Falanghina from Campania, Greco di Tufo, Pigato from Liguria, Carricante from Sicily, the list is very long… And I suggest to your readers to think out of the box and be brave: maybe among these unusual varieties there is your favorite wine and you don't know till you don't try!" 

Seafood is a classic part of Italian cuisine. Can you talk about how the country's food and wine traditions complement each other?

"Each wine/grape I mentioned in the previous answer pairs perfectly with the regional dishes of that specific territory.

As you said: food and wine traditions complement each other in Italy. That's why our mind set is to drink wine always with something to eat: from the aperitivo, to after dinner. There is no wine time without food.

Actually there is no social life without food and wine involved. For example: Lugana or Franciacorta wines are amazing with lake fish preparations (these wine regions lay respectively on Garda lake and on Iseo lake in Lombardy), Pigato from Liguria is delicious with pesto alla genovese (the typical ligurian basil sauce), and so on…"

Thank you so much for your insight! Finally, do you have any personal favorite seafood and wine pairings that you'd like to share?

"As aperitivo I enjoy a glass of Franciacorta Dosaggio Zero (pas dosé) with canapé of sardines and créme fraîche . Another of my favourites is bottarga and mozzarella di bufala linguine with Torbato from Sardinia.

I don't know you, but after all this food and wine talking, my mouth is watering… Buon appetito!"

Buon appetito! Learn more about Italian wine, and get more smart wine advice, at The Italian Wine Girl.
RECENTLY VIEWED
Free wine recommendations, giveaways, exclusive partner offers, and more straight to your inbox!