Cinsault and Sailors: All About South African Wine
This vibrant region is full of surprises.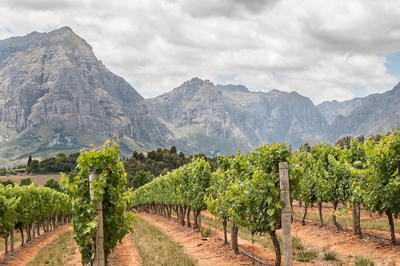 Vineyards in Stellenbosch South Africa
The first wine produced in South Africa was supposed to prevent scurvy in sailors for the Dutch East India Company.

Did the wine taste good? No.

Did the wine prevent scurvy? Modern science says: No.

Did they keep making it anyway?

Yep.

And it eventually became a thriving industry. But the road to success had a lot of challenges. Sometimes it was the economy, sometimes it was political strife, and sometimes it was wine lakes (yes, wine lakes).
New wine regions are being cultivated and discovered all the time, which leads to more diverse and interesting wines. Learn about these 6 emerging wine regions, and try some great wines. 6 Emerging Wine Regions
Do you have a favorite South African wine? Tell us about it in the comments below.
RECENTLY VIEWED
Free wine recommendations, giveaways, exclusive partner offers, and more straight to your inbox!