Small Town Walla Walla Delivers Big, Bold Wines
Learn the most useful tips for visiting Walla Walla wine country.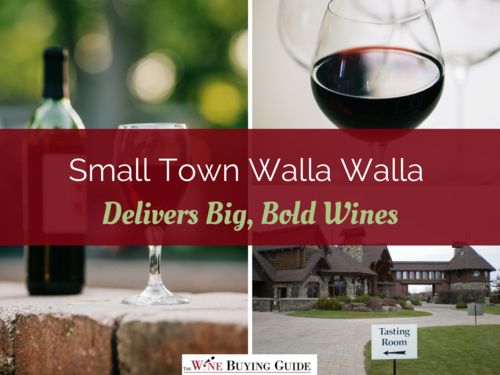 Though you may not have heard of this wine region, the Walla Walla Valley is one of the top-producing AVAs in the state of Washington, part of the larger Columbia Valley wine region that spreads across most of southeastern Washington. Though Walla Walla itself is a small town, the region extends into the northeastern part of Oregon, and the wineries that call Walla Walla home span many miles in all directions.

The town of Walla Walla, bordering Oregon on Washington's southeastern border, is a charming place to visit, with an historic main street that's almost too idyllic to be true and dozens of welcoming wine tasting rooms intermingled with businesses that have been there for decades. Wine tasting in Walla Walla is not a hurried affair, but an outing to be savored and enjoyed. It is, perhaps, the perfect weekend wine getaway.
About Walla Walla Wine Country
Vineyards have been around in the Walla Walla Valley since long before the AVA was formed in 1984, but now there are nearly 3,000 acres of vineyards in the valley and over 140 wineries across five regions, which include Downtown, East, West, South, and Oregon wineries. The dry, warm summer climate allows Walla Walla Valley to cultivate the perfect balance of sweetness and acidity in its grapes, leading to bold and confident wines.
Learn about more emerging wine regions (with great value wines), like Walla Walla, Slovenia, and Bolivia. 6 Emerging Wine Regions
Getting to Walla Walla Valley
While it's not incredibly easy to reach Walla Walla (it's a 4-hour drive from Seattle; 3 from Spokane), there is a regional airport that receives a few flights a day from Seattle. A car is a necessity to get between regions and to the area's rural wineries, which include highly rated, family-owned wineries like L' Ecole No. 41, Zerba Cellars, and Dunham Cellars, though there are many organized and private tour options available, if you choose not to drive.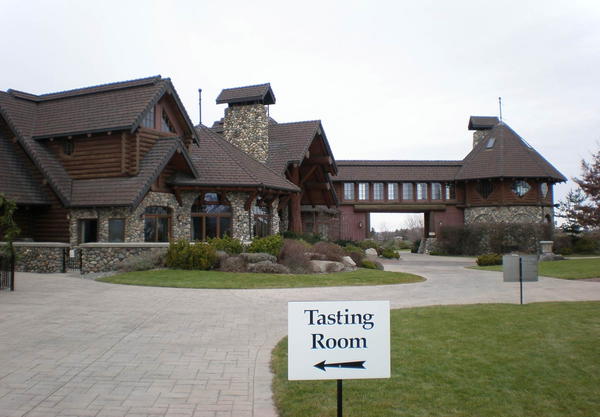 Walla Walla Wine Tastings
The Downtown region is home to more than 20 of the area's wineries, as well as the best hotels and restaurants. Top wineries downtown include Otis Kenyon Wine, known for their Bordeaux and Rhone varietal wines, Mark Ryan Winery, and TERO Estates tasting room in the historic Marcus Whitman Hotel. Seven Hills Winery is a good stop for a tasting of Cabernet Sauvignon before enjoying lunch or dinner at the sophisticated Whitehouse Crawford restaurant next door.

Touring the area will lead to clusters of wineries in the other regions, like the Southside Wineries. Favorites there include Amavi Cellars for their outstanding Syrah, Balboa for their bold Cabernet Franc, and Northstar for their award-winning Merlots.

Also in the Southside, don't miss the view at Basel Cellars (pictured) or the unique wine labels at Saviah Cellars. Pepperbridge Winery is one of the ultra-premium wines in Walla Walla. Their wines are made from 100% estate and certified sustainable Walla Walla Valley grapes.

A weekend in Walla Walla will open your eyes to the unique terroir and climate that makes this region a heavy-hitter in Washington wine.
Have you visited Walla Walla Valley? Comment and share your experience!
RECENTLY VIEWED
Free wine recommendations, giveaways, exclusive partner offers, and more straight to your inbox!