Visit the Columbia Valley Wine Region
Get great tips for visiting Columbia Valley wineries and more.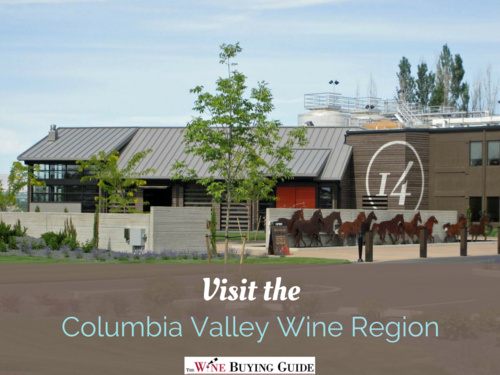 When it comes to Washington State wine, the Columbia Valley Wine Region covers nearly all of it. It is Washington's largest viticultural region, covering almost 11 million acres, or 99% of all the vineyards in Washington. Why so big? The Columbia Valley Wine Region is actually made up of 10 other subregions, including Walla Walla Valley, Yakima, and Red Mountain. In fact, there are only two wine regions in Washington that are not part of the Columbia Valley.

The swath of land where the Columbia Valley vineyards are planted is located in the arid and warm central to southeastern part of Washington. This area doesn't get a lot of rainfall, so selective irrigation techniques can be used to control the cultivation of the grapes. That, coupled with the unique range of soil types formed by the Missoula Floods more than 10,000 years ago, makes the Columbia Valley perfect for bold, full-bodied red wines, with dark fruit flavors of black cherry, red currant and raspberry.
Red Wine Lovers Rejoice
If you're a Cabernet Sauvignon or Syrah fan, you'll find many wines you like in the Columbia Valley. Many wineries in the region make single varietal wines that showcase the unique terroir of the subregion they grow in. For instance, the Red Mountain AVA, located in a particularly warm section of Washington, produces red wines that are highly acclaimed for their depth and structure.
Start Tasting in the Yakima Valley
The Yakima Valley AVA spans the area between Yakima and the Tri-Cities, which includes clusters of wineries in the small towns of Zillah and Prosser. For wine tourists, this is one of the best AVAs to visit for wine tasting. Driving between Yakima and Prosser takes around one hour, and there are dozens of wineries in between that welcome visitors to walk in for a tasting.

Yakima is the biggest city in the Columbia Valley AVA, so it's a good place to start a wine tasting journey through the region and also a good place to stay, as there are more hotel and restaurant choices. There is a small downtown conglomeration of wineries to visit. Start at Treveri for sparkling wine, then stop by Kana Winery and AntoLin Cellars. Located just outside of town is Naches Heights and Wilridge Vineyards that will give you a feel for the Yakima countryside.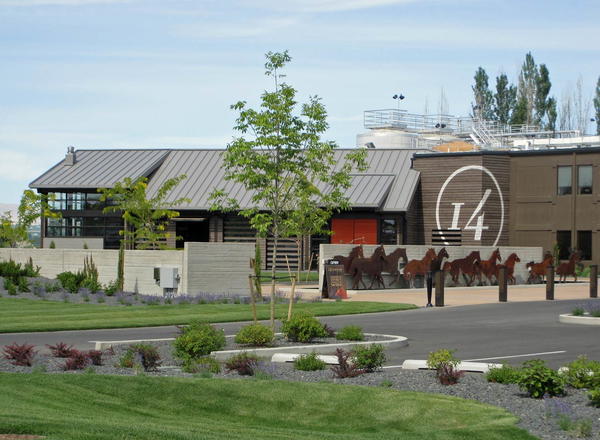 Discover More Great Columbia Valley Wineries
Another good place to spend a day wine tasting is Zillah, which encompasses the Rattlesnake Hills AVA. There are a couple dozen wineries in Zillah, including favorites like Portteus and Cultura, with premium, limited-edition wines.

In the town of Prosser, there are nearly 40 wineries to visit, many within close walking distance of each other. A few of the best include 14 Hands Winery (pictured), Gamache Vintners and Milbrandt, but there are hidden gems waiting to be discovered in many of the tasting rooms in between. You can taste many different wines from the area at Wine O'Clock, the town's only wine bar.

While there's a lot of area to cover in the Columbia Valley, there are many great wines that are waiting to be discovered by wine tourist.
Have you visited the Columbia Valley wine region? Share your experiences in the comments below!
RECENTLY VIEWED
Free wine recommendations, giveaways, exclusive partner offers, and more straight to your inbox!