Discover the Subtleties of Oregon's Pinot Noir in the Willamette Valley
Plan your visit to Willamette Valley wine country.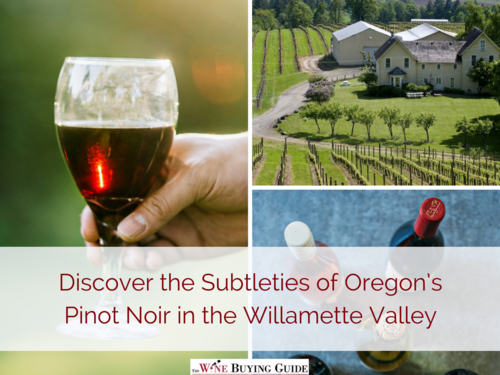 Oregon's Willamette Valley wine region, located just outside of Portland, has the cool and temperate growing conditions that are perfect for the cultivation of Pinot Noir grapes. There's no better expression of the Willamette Valley terroir than the delicate flavors and subtleties of its Pinot Noir. Wine enthusiasts who visit the region will be able to taste firsthand the nuances of the terroir, as they travel between the areas trying a variety of excellent wines.
The Shape of Willamette Valley Wine Country
The Willamette Valley is Oregon's largest and most important wine growing region. It is home to more than 400 wineries and stretches about 100 miles from Portland in the north to Eugene in the south. Oregon winemakers are very focused on sustainable, organic, and biodynamic farming practices and have begun to shift away from the use of oak in Pinot Noir, opting instead to allow the fruit to do the talking.
Exploring Willamette Valley Wineries
As you can imagine, this large area encapsulates dozens of small towns along the coastal mountain range, each of which boasts its own enclave of prestigious wineries. This makes Willamette Valley wine country really fun to explore. There are pockets of Willamette wineries in at least 10 different towns where you can stay and explore without having the same experience twice.

Some of the most well-known wineries in Willamette are Domain Serene, Bergstrom Winery, and David Hill Vineyards (pictured). They've been producing top-rated Pinot Noirs for a very long time and are now joined by dozens of other wineries who are making a name for themselves like Archery Summit, Ponzi, and Erath, to name only a few of the wineries you must visit in the area.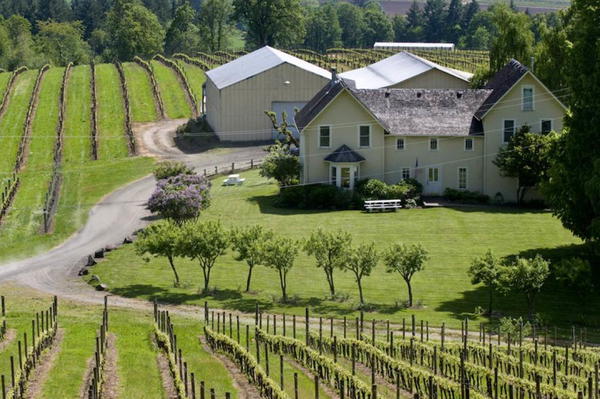 Planning Your Trip to Willamette Valley
A trip to Willamette requires a well-planned itinerary. You'll quickly find there are too many wineries to tackle in even a dozen trips, and even if you only pick your favorites, the distance between them will likely require eliminating some stops.

The best way to explore the area is to immerse yourself in a specific town and plan to visit 3-4 wineries per day, along with a nice wine-paired dinner. Keep in mind that most of the wine you'll taste at these wineries is Pinot Noir, with only an occasional Pinot Gris or Rose thrown in. Palate fatigue is real.

Towns like Dundee and Newburg are hubs for many of the outstanding wines of the region, and they offer many services for tourists, like top hotels and restaurants.

Start in Dundee with Argyle, Dobbes Family Estates, Purple Hands, and The Four Graces. Plan to grab picnic lunch supplies from Red Hills Market, then take to the surrounding hills for peaceful views from wineries like Erath and Torii Mor. A second and third day of tasting can take place in McMinnville and Newberg.

One thing is for sure: One wine tasting trip to Willamette Valley will only scratch the surface of the endless wine possibilities. So make sure you save a few wineries for subsequent visits.
Do you have any tips for visiting Willamette Valley? Let us know in the comments below!
Free wine recommendations, giveaways, exclusive partner offers, and more straight to your inbox!