Meet Mavrud: A Conversation with Old Town Wine Imports & Manastira Winery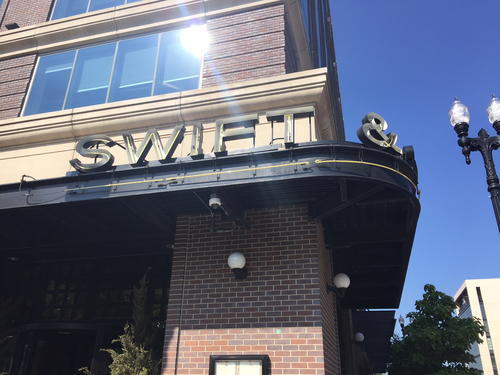 It's always a pleasure to learn about a wine, and in this case a wine region, from the people who know it best. If the wine is the Ilaya Mavrud, and the wine region is Bulgaria, then you couldn't do any better than talking with Manastira Winery, Old Town Wine Imports, and Marcello Cancelli.

We met for an afternoon conversation at Swift & Sons in Chicago, where Mr. Cancelli features the Ilaya on the restaurant's award-winning wine list. We discussed the wine itself, where it comes from, and why wine lovers should be drinking more Bulgarian wine.
Manastira Winery is a boutique winery located in southern Bulgaria. The winery's first vintage was in 2011, and they focus on producing small batches of high quality wines. Grapes are harvested by hand into small plastic bins, and then they are hand sorted to select only premium fruit for the wines.

This eye toward excellence is apparent in the finished wines, specifically the Ilaya Mavrud. It's this wine that attracted the notice of Marcello Cancelli, wine director at Swift & Sons restaurant in Chicago.

Mr. Cancelli has developed several award-winning wine lists at Chicago restaurants, including Swift & Sons. He received the Wine Spectator Best Award of Excellence Award for Swift & Sons in July, 2017, with a wine list of over 2,000 selections. The Ilaya contributes to his goal of curating a wine list that's diverse and focused on high quality wines.

He explains, "I like to promote a wine from a country that doesn't get enough representation. That was my idea when I encountered Mavrud, and I thought, 'Wow, this is great.'"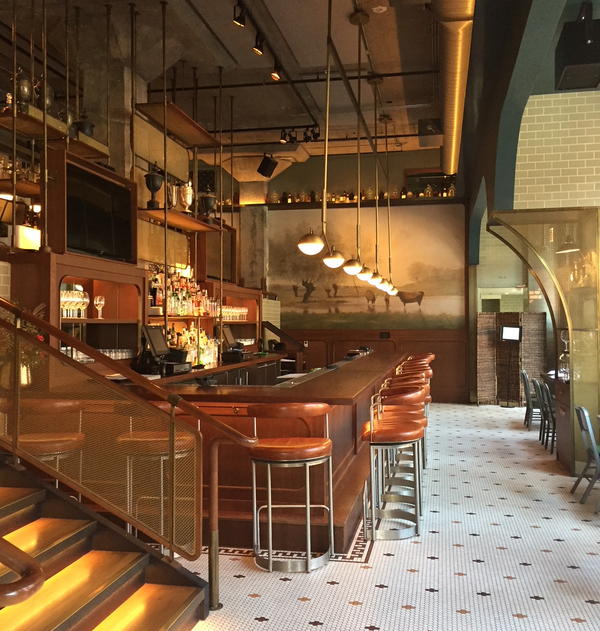 What is Mavrud?
Mavrud is a red wine grape that's indigenous to Bulgaria, and it's used to make single varietal Mavrud wines as well as red wine blends. In contrast with some other Mavrud wines, which can be heavy and high in tannin, the Ilaya is light and easy to drink. The overall impression is very appealing.

Borislava Karageorgieva, of Old Town Wine Imports, says that she hears people compare the wine to Sangiovese. It's an apt comparison, but as we taste the wine it's apparent that the Ilaya has a personality all its own. Mr. Cancelli identifies some of the key aspects of the wine: "It reminds me of Italian wine on the nose - very minerally with red cherry fruit... Great acidity, great balance, with an oak presence in the background… Tasting caramel and cinnamon."

This unique expression of Mavrud is the result of careful production on the part of Manastira. They use American oak barrels to age the wine, finding it to be a mellow complement to the grape. Zlatina Stamenova, from Manastira Winery, explains, "We use American oak barrels, because we think that the toast of American oak barrels is really soft, and it helps Mavrud. It makes it more complex and elegant."
Why you should try Bulgarian wine
This attention to detail, along with the unique character of the wine, is reason enough to try this wine and others in Bulgaria. However, there are more reasons why this country might soon be attracting more attention in the wine world.

"Bulgaria is one of the most exotic places for unique wines, because we have a really good combination of temperature, region, and many talented winemakers," Stamenova says. "They have perfect knowledge about local varieties and also they experiment with the well-known grapes."
This emerging wine region is one to keep your eye (and your palate) on. Bulgaria is one of the birthplaces of winemaking, and the current generation of winemakers are highlighting everything that this region has to offer.

If you've never tried Bulgarian wine before, the Ilaya is an inviting place to start.

It's very food friendly. Mr. Cancelli recommends pairing it with lean red meats, while avoiding fattier cuts of beef like strip steak or ribeye. The wine will also pair with dark meat chicken, duck, and game dishes like venison or rabbit. If you're thinking about a cheese plate, look for high acid cheeses like feta, goat cheese, kashkaval, or Parmesan.

However, Ilaya is also perfectly at home on its own. You can enjoy it as a relaxing glass of wine after work or at a few fine restaurant locations in the Chicago area, of course including Swift & Sons. In any event, you'll find it to be a pleasant introduction to Mavrud, Bulgarian wine, and a wine region that's on the rise.

"It's definitely an upcoming trend," says Borislava Karageorgieva. "It's something to watch in the next few years."
How to find Ilaya in Chicago
Free wine recommendations, giveaways, exclusive partner offers, and more straight to your inbox!