National Wine Days You Need to Know
Mark your calendar for national red wine day and more!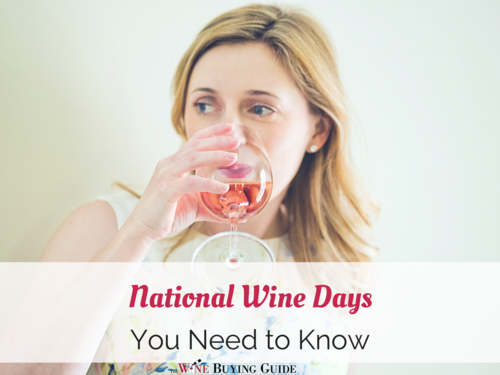 We all love an excuse to have a glass of wine (or two). That's why we love national drink days! They're a great reminder to be festive and open a bottle of your favorite wine. Even better, they're a reminder to try something new. With holidays as wide ranging as National Malbec Day and Open That Bottle Night, you'll never run out of fresh ideas for new wines to try.

Check out these wine holidays in 2018, and you're sure to have a fun (and tasty) year!
National Wine Days
National Drink Wine Day is February 18th. This fun holiday is perfect for beating the winter blues. Simply open up a bottle of your favorite wine and enjoy!

Open That Bottle Night is the last Saturday in February. It's a holiday designated for opening that special bottle of wine that you've been saving. Still hanging onto that Zinfandel from your California vacation three years ago? Open that  bottle!

National Mulled Wine Day is March 3rd. We have an easy recipe for mulled wine that is made for this holiday. Pro tip: serve it in your slow cooker on the "warm" setting so that it doesn't get cold!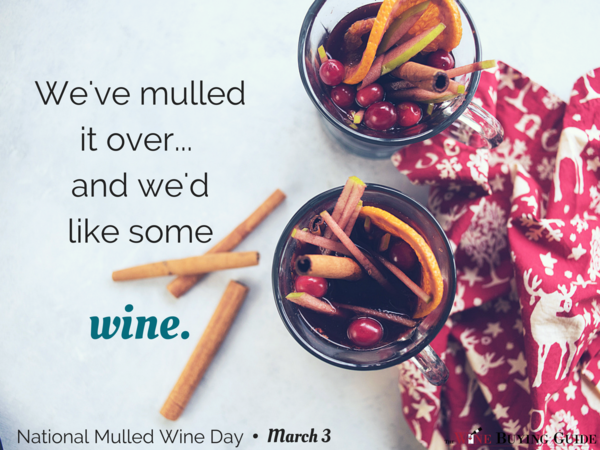 National Malbec Day is April 17th. Already a fan of Malbec? Great! Open a bottle. Not sure what Malbec is? Also great! Read about it here and open a bottle (you won't be sorry).

National Moscato Day is May 9th. Holidays don't get much sweeter than this! Open a bottle of your favorite sweet white wine and enjoy this springtime holiday.

Mimosa Day is May 16th. We love mimosas around here, and we're all about celebrating this holiday! Cheers to sharing a bubbly wine cocktail with your favorite people.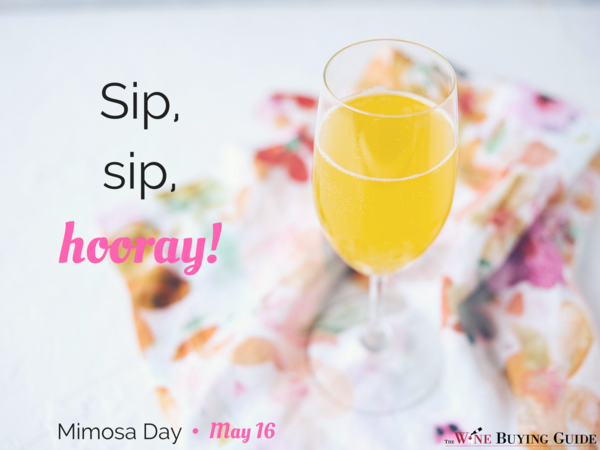 National Chardonnay Day is May 21st. Celebrate the world's most popular white wine with this holiday. Consider branching out to try a Chardonnay that you don't usually drink, like Italian Chardonnay.

National Wine Day is May 25th. May is a pretty great month for wine lovers. Look for events celebrating this holiday in your area. You may be able to find some great deals in restaurants or at your local wine shop!
National Wine and Cheese Day is July 25th. We definitely celebrate this tradition year round, but we're excited that there's a special day for it. Use it to try a wine and cheese pairing that's new to you!

National White Wine Day is August 4th. Tell your friends to bring over a bottle of their favorite white wine, and celebrate this day right.

National Pinot Noir Day is August 18th. If this elegant grape is your wine soul mate, then you need to celebrate this holiday.

National Red Wine Day is August 28th. It's not that we need an excuse to drink red wine... but we'll definitely take one!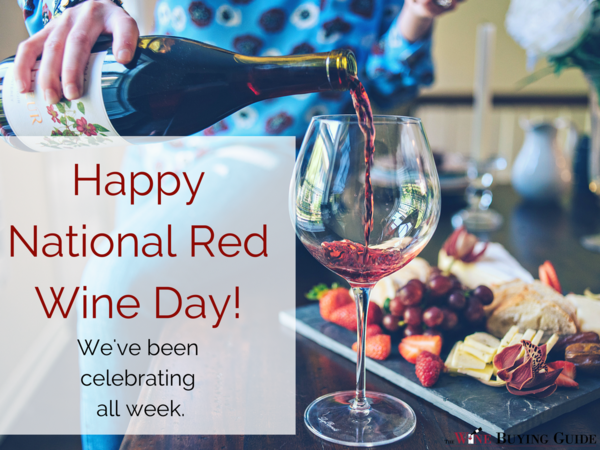 International Cabernet Day is the Thursday before Labor Day each year. It's an ingenius date, if you think about it. Buy your bottle of Cabernet Sauvignon and relax over your long weekend!

International Grenache Day is the third Friday in September. If you're not familiar with this mellow red grape, this holiday is a great reason to become acquainted. It's fruity, complex, and practically made for a relaxing September day.

International Merlot Day is November 7th. Open a bottle of this food-friendly red wine and enjoy it with, well... just about anything you like.
International Tempranillo Day is November 12th. Get familiar with this delicious Spanish red wine just in time for the holiday season. It should have a place at your table.

National Zinfandel Day is November 19th. We love this delicious red wine, which is great with all kinds of food. Learn more about California Zinfandel here.

Repeal Day is December 5th. Celebrate the repeal of prohibition in the best way possible.

National Sangria Day is December 20th. The timing of this holiday proves that sangria isn't just for the summer. Make a batch of winter sangria that will warm you up.

National Champagne Day is December 31st. You've probably been celebrating this one for a while without even knowing it.
What's your favorite wine holiday?
RECENTLY VIEWED
Free wine recommendations, giveaways, exclusive partner offers, and more straight to your inbox!