5 Delicious Ham Wine Pairing Ideas
Find your best wine with ham, Prosciutto, and more.
What is a good wine to pair with ham? As various holidays approach, you may find yourself wondering how to match this sweet-and-salty dish with the perfect bottle of vino.

One of the fun things about pairing wine with ham is that it's got that great sweet-and-savory flavor profile. That makes it a delight to pair with slightly sweet white wines like Gewurztraminer. On the other hand, a savory baked ham is great with mild red wines like Grenache or Pinot Noir. There are so many possibilities, and we're looking forward to digging into the best wines with ham.
Honey Glazed Ham
Gewurztraminer or Riesling

These wines are bursting with sweet, fruity flavors like apricot, peach, and apple. It's hard to imagine wines more suited to pairing with your sweet honey baked ham. Reach for an off-dry, or slightly sweet, version of these wines. The extra sugar is perfect with a sweet dish like this one.

Try the Kung Fu Girl Riesling from Charles Smith ($12).

These wine pairings will also work for other holiday ham recipes. Christmas ham and Easter ham are often topped with pineapple slices or maple glazes, and these wine pairings will work well for those dinners. Basically any ham recipe that's got a sweet glaze will be perfect with one of these slightly sweet white wine choices. Consider your holiday dinner menu solved!

Working with a smoked ham for your dinner? See the pairing options below.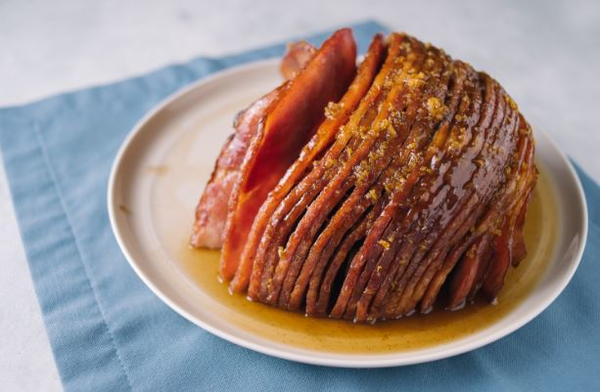 Smoked Ham
Grenache or Pinot Noir

If you love red wine with dinner, then smoked ham will pair better with your choice of wine. This style of ham is juicy, not quite as salty, and full of savory flavor. It will be nicely complemented by the fruitiness in Grenache and Pinot Noir. Both wines are on the lighter side, which means that they won't overwhelm the taste of your dinner.

Try the Evodia Garnacha ($9) or the d'Arenberg The Stump Jump GSM ($12).

Looking for something a little unusual to go with this dish? Try a dry, fruity rose.

Margerum Riviera Rose ($21)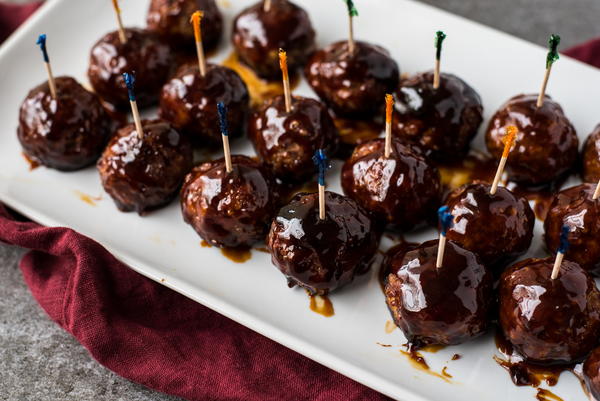 Dry Aged Ham (Prosciutto, Speck, etc.)
Sparkling Wine

If you've been reading our other wine and food pairing advice, you'll know that anything salty is a total hit with sparkling wines. Dry aged ham like prosciutto is no exception. When you're standing in front of that antipasto platter, serve yourself an extra helping of this salty, umami-to-the-max ham, and be sure to have a glass of Prosecco in hand. Any sparkling wine will be great here, of course. A bubbly rose would be a fantastic choice.

Try the Riondo Prosecco Spago Nero ($12).
Other Wine Pairings for Ham
If none of the recipes above sound quite like your dinner plans, don't worry! We have a few options for wines that go well with ham of any kind. Conventional wisdom is that light-to-medium-bodied red wines with lots of fruit flavor are best with ham, so you can start there.

Try Pinot Noir, Grenache (Garnacha), or Grenache red wine blends. Beaujolais would be nice, as well.
What are some of your favorite ham wine pairings?
RECENTLY VIEWED
Free wine recommendations, giveaways, exclusive partner offers, and more straight to your inbox!