An Everyday Guide to Merlot Food Pairing
You'll love these easy Merlot and food pairing tips.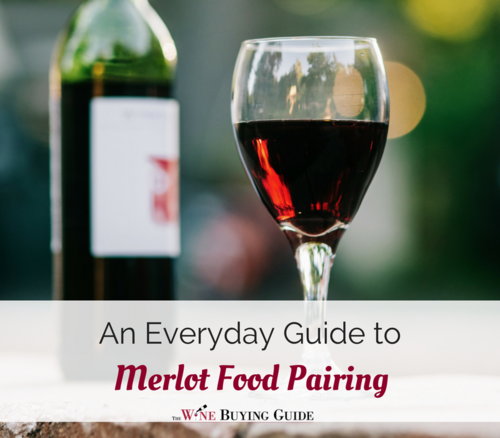 Merlot is one of the most food-friendly wines around. It's dry, fruity, and not easily overwhelmed by strong flavors in food. On the other hand, it's not so robust or high in tannins that it needs something ultra-rich for balance. It's one of those wines that works with a wide variety of foods.

That being said, some pairings will always be better than others. For example, I'd rather drink Merlot with beef roast than with ceviche. Everyone is entitled to their own tastes and opinions, of course, but today we'll stick to talking about the best food with Merlot, which almost everyone will enjoy.

We'll also cover some Merlot pairings with snacks and other courses that you might not have thought about. You might be practiced at pairing wine with dinner, but other meals can be more difficult. Maybe you're wondering, "What's a good Merlot dessert pairing?" We actually have an answer for that.

So, enjoy these Merlot food pairing ideas. We promise you'll have a better wine and food pairing experience because of it. And, if you like Merlot and ceviche, well… you keep doing you.
Merlot Food Pairing Ideas for Dinner
Try Merlot with dinner recipes like -

Roasted chicken
Roasted pork loin
Rack of lamb
Grilled beef steaks
Grilled burgers
Beef stew
Spaghetti and meatballs
Meatloaf
Roast duck
Pizza

If you're not sure about a pairing, take a look at the description of the Merlot. Lighter-bodied, fruity Merlots will pair better with lighter foods, while fuller-bodied wines will be a better match for richer foods like grilled steak or rack of lamb.

The Columbia Crest H3 Merlot, featured below, is rich and mellow, making it perfect for a variety of foods recommended by winemaker Juan Munoz-Oca.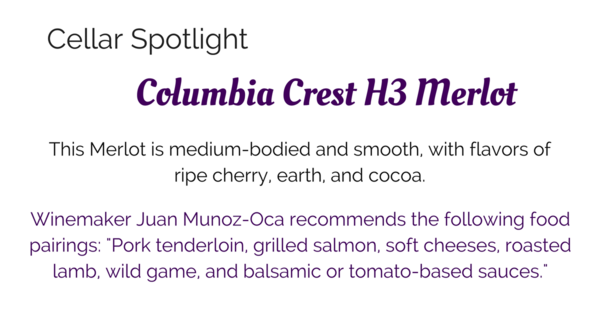 Smooth. Approachable. Great with food. What's not to love about Merlot?

Learn more about this famous red wine here. What is Merlot?
Merlot Appetizer Pairing
Merlot is food-friendly enough that it can be enjoyed throughout a meal. When selecting an appetizer to go with Merlot, look for something that's savory and a little bit rich. Merlot doesn't pair so well with light seafood dishes or very spicy foods, so steer clear of things like shrimp cocktail or spicy salsas.

Instead, try these appetizer pairings for Merlot - 

Mini meatballs
Cheese crostini
Mushroom and goat cheese tarts
Cheese straws
Mini steak quesadillas
Stuffed mushrooms
Potato skins
Beef sliders (pictured)
Mini pizzas

These ideas are also perfect if you're looking for snacks that go with Merlot. Also see our cheese selections below!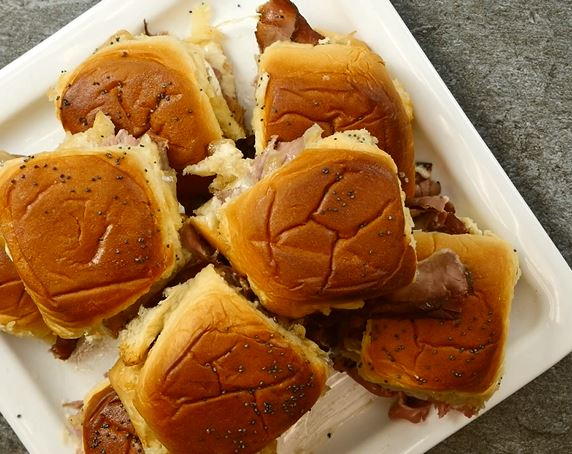 Merlot Pairing with Cheese
Wine and cheese are a classic combination, and so we have some great ideas for pairing cheese and Merlot!

Pair Merlot with cheeses that have medium intensity of flavor, such as -

Gouda
Havarti
Muenster
Medium Cheddar
Gruyere
Camembert
Jarlsberg
Merlot Dessert Pairing
Pairing dry wine with dessert is always a little bit controversial. Many wine enthusiasts would prefer to only pair sweet wine with dessert. This is because pairing dry wine with a sweeter food often makes the wine taste too sour or bitter by comparison.

However, many people do enjoy pairing red wine with dessert! It's an especially popular pairing for chocolate.

Try pairing Merlot with -

Chocolate cake
Chocolate tarte
Dark chocolate candy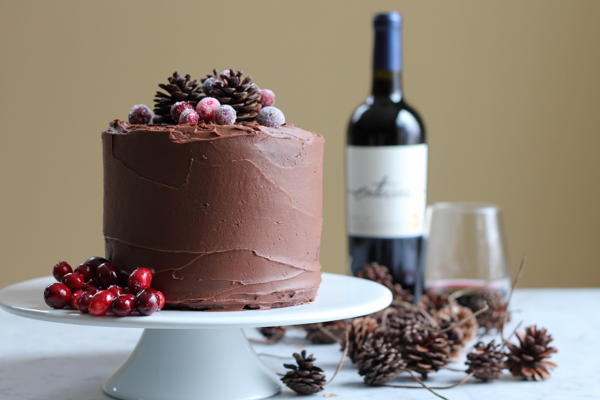 What are your favorite Merlot food pairing suggestions? Let us know in the comments below!
RECENTLY VIEWED
Free wine recommendations, giveaways, exclusive partner offers, and more straight to your inbox!