15 Supermarket Wines Your Wallet Will Love
Pick up one of these best grocery store wines tonight.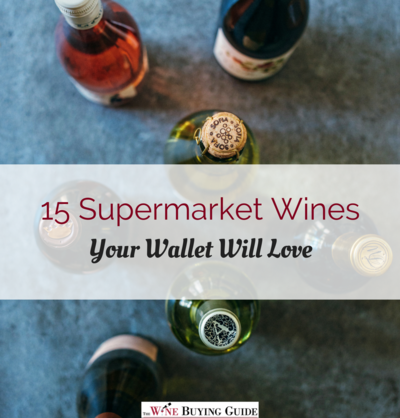 We all love visiting our local wine shop. The selection of wines, plus the friendly service and personalized recommendations, can't be beat. However, sometimes it's much easier to pick up a bottle of wine at the supermarket. You already go there to do your grocery shopping, and sometimes it's the best solution for your busy schedule.

The great news is that supermarket wine can be a good value, with many bottles priced under $20. With a little research, we've found some favorite red and white wines that you and your wallet will love. They're perfect for enjoying on any weeknight, but they're tasty enough that you can transition them onto your weekend menu (and you'll love the cost savings!). You should be able to find all of these wines at your local grocery store. These are popular wines that are found almost anywhere. Some are even available at Trader Joe's and Costco.

Enjoy these best grocery store wine picks, and let us know if you have any favorites of your own in the comments below!
Table of Contents
Best Grocery Store Red Wine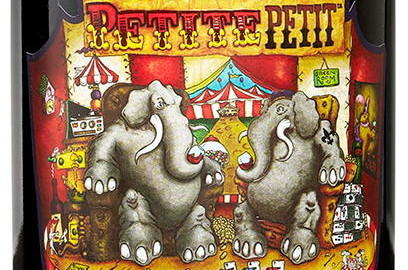 Buying red wine at the grocery store can be the beginning of a relaxing evening. Simply pick up a great bottle of Merlot or Malbec and enjoy it while you cook a great dinner for yourself and your family.

These are some of our favorite affordable red wines that are easy to find at the grocery store. You should be able to purchase these wines at your local supermarket, and you can enjoy them with dinner tonight. Whether you love affordable Cabernet Sauvignon, good value Pinot Noir, or are looking for a new favorite budget-friendly varietal, we have some great suggestions for you. 
Best Grocery Store White Wine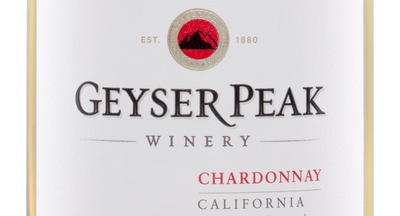 You may already know that white wine is typically cheaper than red wine. So, the good news is that it's even easier to find a white wine at a price that you'll love! You can find plenty of delicious white wines at the supermarket, and these are some of our favorites.

These wines cover a variety of tastes. If you love rich white wines like Chardonnay, we have some great options for you. If you can't get enough crisp white wine recommendations, then we have you covered as well.
Tips for Buying the Best Grocery Store Wine
If you're still unsure about which wine to buy, you can increase your odds of making a great purchase. Simply follow these tips for buying grocery store wine, and enjoy discovering something new!

Read all of the wine label. Many wines have tasting notes or pairing suggestions printed on the bottle's back label. Read it to learn more about what you're buying and avoid any wines that have flavors you hate (like sweet wines or buttery Chardonnay).

Look for specific appellations. Wine that's labelled with a specific appellation, like Rutherford or Yountville, is often a better purchase. Wine with a specific vineyard name or the phrases "estate bottled" or "estate grown" can also be higher quality. Winemakers who craft their wines from a specific location often produce a better product than "big box" wines from a vague, "California" appellation.

Try some wines from regions that are outside of your comfort zone. Places like Argentina, Chile, Sicily, and other areas have some great wines at great prices. And if you don't like the wine, then at least you'll have tried something new!
What is your favorite grocery store wine?
RECENTLY VIEWED
Free wine recommendations, giveaways, exclusive partner offers, and more straight to your inbox!