4 Red Wine Health Benefits Worthy of a Toast
Raise a glass to these benefits of wine, plus discover the healthiest red wines to drink.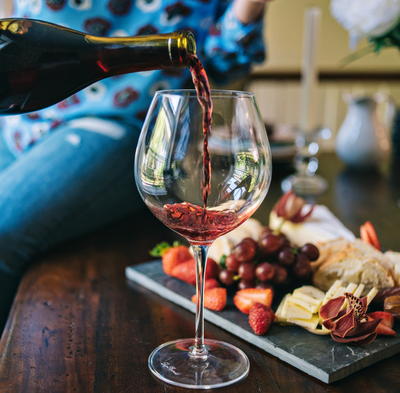 4 Red Wine Health Benefits Worthy of a Toast
For many of us, a glass of red wine is a great way to end a long day. There's something relaxing about enjoying a good vintage, and sharing a bottle with friends and family is simply good for the soul.

Luckily for us, it turns out that this ritual isn't just good for the soul. It's good for the heart, and it has many other health benefits as well.

The health benefits of red wine have been known for a while now. With each passing year, more research confirms that a glass of red wine each night can have a positive impact on your health. From heart health benefits to blood sugar control to weight management, red wine may benefit many of the health problems that challenge us the most.

Read on to discover 4 Red Wine Health Benefits Worthy of a Toast that will encourage you to keep your nightly appointment with Merlot. Just remember, these benefits are only for moderate consumption of red wine (about 1-2 4 oz. servings per day). More wine than that starts causing negative health effects.
Don't know your Merlot from your Pinot? No problem. Learn everything you need to know by reading,
Health Benefits of Red Wine
RECENTLY VIEWED
Free wine recommendations, giveaways, exclusive partner offers, and more straight to your inbox!