What is Chardonnay? This Popular Wine Might Surprise You
You think you know what Chardonnay wine tastes like. But you might not have the whole story.
By:
Kristin Anderson, Editor, TheWineBuyingGuide.com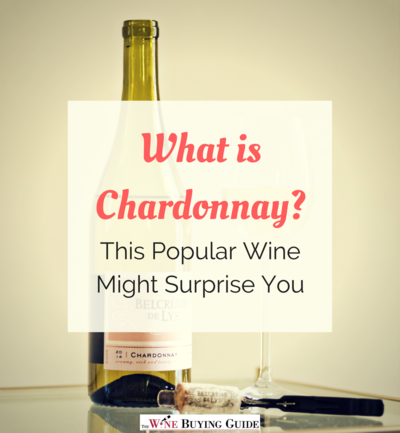 What is Chardonnay
Chardonnay is one of the most popular types of white wine. You can walk into any supermarket or wine shop and pick up a bottle. But have you ever wondered, "Exactly what is Chardonnay?"

Don't let the accessibility and popularity of Chardonnay wine (pronounced Shar - doe - nay) fool you. This grape and wine are full of surprises, and a wide variety of styles means that you can find a Chardonnay to suit your individual tastes.

Originally from the Burgundy region in France, Chardonnay is a dry white wine that displays a vast array of aromas, flavors, and styles. One bottle of Chardonnay may be light-bodied, lemony, and crisp. Another may be full-bodied, creamy, and bright.

Which one might you like? The best way to find out is to learn more and then start tasting!

Learn more about what Chardonnay wine tastes like below, and discover why this is such a popular type of white wine around the world. Plus, if you want to learn more about other wines, be sure to subscribe to The Wine Buying Guide free e-mail newsletter!
Do you know the difference between Chardonnay, Pinot Grigio, Sauvignon Blanc, and Riesling? Find out in Types of White Wine
What is Chardonnay wine? Here are some things to know.
Tasting Sauvignon Blanc is sort of like strolling across a field of freshly mown grass, and you bite into a crisp green apple. Sound delicious? Learn more in What is Sauvignon Blanc?
Do you prefer light and crisp white wines? Or do you enjoy rich white wines, like oaked Chardonnay? Let us know in the comments below!
Tags / Related Topics
RECENTLY VIEWED