What is Madeira? A Wine That Doesn't Act Its Age
Would you try a wine bottled in 1715?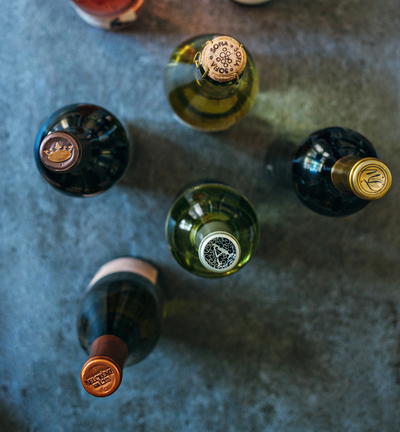 What is Madeira A Wine That Doesnt Act Its Age
Madeira was very popular in the colonial period in the United States. According to stories, everything from the signing of the Declaration of Independence to Betsy Ross sewing the first flag was done over glasses of Madeira. The 1700's was a great time for this wine. It must have tasted great, right?

It did, and it still does. A bottle of Madeira from 1715 sold at auction in December 2015 for $19,600. The wine was incredibly well preserved, a taster even calling it, "remarkably youthful." Not bad for a 300-year-old wine.

Madeira is not only a historically significant wine (in some cases it is actually historical). It is also a unique product from a singular region in the world. There is a lot to know about Madeira, so read on and learn how to enjoy this wine for yourself.
Quick, What is Madeira?
Madeira is a fortified wine from Portugal. It is usually an amber color in the glass and shows rich flavors of roasted nuts, earthy dried fruits, honey, caramel, and spice. Madeira styles range from slightly sweet to very sweet. It can be aged for decades or even centuries, but is available in a variety of young styles, which offer different flavors.
Where does Madeira come from?
Madeira is produced in an archipelago of islands located about 350 miles west of Morocco, in the Atlantic Ocean. These islands, called the Madeira Islands, are part of Portugal.
What are the different types of Madeira?
Madeira can be divided into two main categories: single-varietal and blended.

Blended Madeira can be of very good quality. However, it is usually less age-worthy than the single-varietal Madeira wines. Single-varietal Madeira can age for centuries.
Rainwater Madeira
This blended Madeira is young, light, and usually very affordable (under $20 per bottle). It is good for cooking, blending into cocktails, or sipping. Similar styles of blended Madeira, in increasing order of age and complexity, include: Finest, Reserve, Special Reserve, and Extra Reserve.
Single-varietal Madeira wines can age for centuries. Their unique production process involves fortifying the wine and then heating it for periods of time. This creates the toasty, rich flavor and allows it to age for a very long time. Madeira even stays fresh in the bottle long after it has been opened (sometimes for years).

Four main grapes are used to make single-varietal Madeira. They are listed here in order from driest to sweetest. Note that even the driest Madeira is still slightly sweet.
Sercial
This is the driest style of Madeira (which is still slightly sweet). It is crisp and bright and pairs well with light fish and vegetables.

Verdelho
This Madeira is rich, medium dry, and slightly smoky. It is a versatile food pairing wine and will match well with most main dishes. Consider matching it with smoked salmon, creamy soups, or pork.

Boal/Bual
This Madeira is sweeter than Verdelho. It is also more matured, with aromatic flavors of dates and salted caramel. It pairs well with rich main dishes like lamb or meat stews with fruit. It is also great with chocolate or caramel desserts.

Malmsey/Malvasia
This wine is the sweetest and richest of the types of Madeira, and it is best as a dessert wine. It shows flavors of chocolate and roasted nuts.

Two more types of grapes are sometimes used.

Terrantez and Bastardo
These are rare varieties of Madeira that can age for centuries, like Verdelho, Boal, and Malmsey. Terrantez and Bastardo are rare grape varietals that are prized for their quality.

You might also come across a few designations on bottles of Madeira. Here are two terms for rare varietals of Madeira, and what they mean.

Colheita (or Harvest)
This type of Madeira is from a single vintage and must be aged a minimum of five years before release. It is considered one of the most age-worthy types of Madeira.

Frasqueira
This type of Madeira is a rare style that must be aged for a minimum of twenty years before release. You might see Colheita or Frasqueira used in conjunction with the types of Madeira above. For example, you might find a Boal Frasqueira Madeira, which would be a Frasqueira style Madeira made from Boal grapes.
How do I buy Madeira?
Madeira can be purchased from a variety of places. Everyone from your local grocery store to exclusive auctions will sell Madeira. Before you buy, decide what type of Madeira you want. Less expensive types of Madeira, like Rainwater or Finest can be purchased easily from a variety of vendors. You can find good bottles for under $20, but more money will get you richer varieties of wine.

Rare bottles, such as Terrantez or Bastardo, may be difficult to find. You could ask your local wine shop to help you search, or contact the distributor or importer of the wines. Rare bottles can cost hundreds or thousands of dollars.

Here are a few bottles of Madeira from our wine catalog that we can recommend. Enjoy discovering Madeira wine, and be sure to share any great stories in the comments below!
Have you tried Madeira wine? Let us know in the comments below.
RECENTLY VIEWED
Free wine recommendations, giveaways, exclusive partner offers, and more straight to your inbox!