6 Wine and Dessert Pairing Ideas
Satisfy your sweet tooth with wine and chocolate pairings, plus more great wine matches for dessert.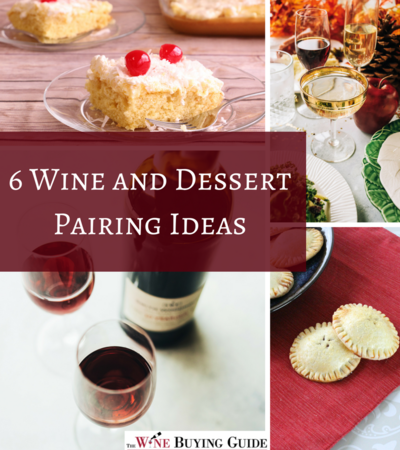 6 Wine and Dessert Pairing Ideas
Wine and dessert make a classic pair. Wine and chocolate is practically a necessity on Valentine's Day and other romantic occasions. However, many common theories about pairing wine and dessert are incorrect. Dry red wine and chocolate are actually not a good match! The bitterness of the red wine brings out the bitterness of the chocolate, making both taste a little gross.

A better choice? A nice vintage port is an exceptional pairing that makes everything taste like heaven. Its sweetness is perfect for the chocolate, and it brings out the dessert's fruity flavors.

Many of these dessert wines are aged for long periods of time, or they are made from very sweet overripe grapes, so they contain unique flavors. Delicious notes of dried fruits, toffee, caramel, candied citrus, and spice are just some of the incredible flavors you'll find in these dessert wines.

6 Wine and Dessert Pairing Ideas will have you looking forward to dessert even more than usual. A variety of sweet wines will pair well with all of your favorite desserts, from chocolate truffles to apple pie. The next time that you're in the mood for a special evening, you'll know exactly what wine and dessert to pick up.
Delicious Wine and Dessert Pairings
What is your favorite wine and dessert pairing?
RECENTLY VIEWED
Free wine recommendations, giveaways, exclusive partner offers, and more straight to your inbox!