Food and Wine Pairing 101
Learn the basics of matching food and wine.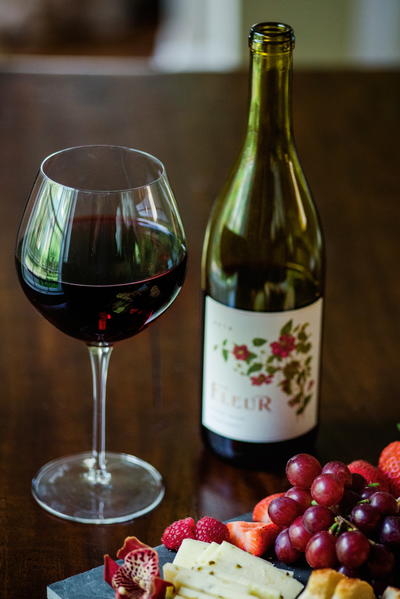 Food and Wine Pairing 101
Great food and wine pairings can make both food and wine taste better. If you're not familiar with what a great wine pairing can do, think about other great flavor combinations. A cheeseburger and ice cold cola, sea salt and chocolate, and black coffee with coffee cake are all great partners. They make both food and drink taste more juicy, sweet, chocolatey, or toasty than either item would on its own. A great food and wine pairing can achieve the same satisfying result.

The old rule of thumb was this: red wine goes with red meat; white wine goes with chicken and fish. This is still a good guideline, especially if you're standing at the wine shop with no idea what wine to choose. 

However, it's easy to improve your dinner experience by learning a little more. We have some simple tips below that will make choosing a wine for any meal easier, so you can enjoy your food with no stress.
How to Pair Food and Wine
Match like with like
Match wine descriptions with food descriptions.

In general, red wine tends to be richer and more full-bodied than white wine. This means you'll want to choose red wine pairings with richer foods, like juicy red meats or hearty vegetable dishes. White wines will pair better with lighter foods, like roast chicken, grilled fish, or salads.

If you're still not sure how to describe the wine, simply check the tasting notes on the label. If a wine is "robust," then it should pair well with robust food dishes such as braised beef or ribs.

If a wine is "fresh," then it may pair with fresh foods like seafood, vegetables, and salad.
Balance tastes
Acid, sweetness, salt, and fat can all be balanced by food and wine. Fatty foods such as ribeye steaks pair nicely with wines that are bitter, like Cabernet Sauvignon. Fat also pairs well with wines that are high in acidity and wines that are high in alcohol. Salty foods and spicy foods pair well with sweeter wines. For example, spicy Asian cuisines go excellently with sweet white wines like Moscato and Riesling.
Match with a sweeter wine
The wine should be sweeter than the food. If the wine is less sweet, then it may taste very sour compared to the food. Sweet foods like teriyaki chicken should be paired with a slightly sweet wine, like Riesling. Also, most red wines are actually too bitter to be paired with chocolate! Desserts should be paired with even sweeter dessert wines, like Port or sweet Sparkling Wine.
Match by the map
Wines tend to taste best with local cuisines. So, if you are cooking Italian food, reach for a Chianti or a Pinot Grigio. The robust Chianti will pair nicely with rich red sauces, and the Pinot Grigio will pair nicely with seafood and lighter dishes. The same concept applies to French wines and other wines from around the world.
Don't match bitter with bitter
Red wines that are high in tannins are bitter, and you should avoid pairing them with bitter foods. Our taste buds are very sensitive to bitterness, and so bitter foods and bitter wine are a bad match. This rule makes some green vegetables, such as green beans or Brussels sprouts, difficult to match with wine.
These basic food and wine pairing tips will help you find a great wine to go with every meal, whether you're at a restaurant or cooking at home. If you're at a restaurant, remember that you can also ask your server for his or her wine recommendation. Their knowledge of the house wine list can save you time in choosing a great wine.
Do you drink the same wine every night? Or do you match your wine to your dinner? Comment below and tell us!
RECENTLY VIEWED
Free wine recommendations, giveaways, exclusive partner offers, and more straight to your inbox!