Gorgonzola Wine Pairings
Don't wait to try these mouthwatering blue cheese wine pairings.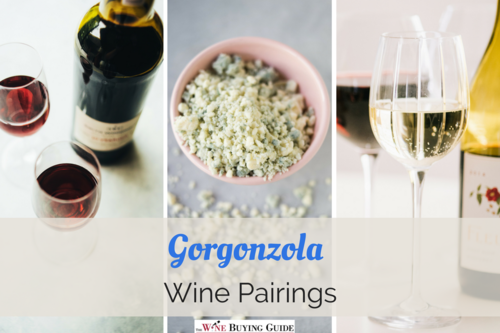 You may love Gorgonzola cheese for a lot of reasons. Its sharp, creamy flavor is beautifully balanced by subtle sweetness. It transforms ordinary foods like pasta and burgers into unforgettable meals. You may even enjoy how it looks, with its characteristic lacey blue streaks.

But there's more than meets the eye (or even the palate) when it comes to this Italian cheese.

For one thing, Gorgonzola is a product of Italy (DOP) and by law can only be produced in certain provinces in Italy. It's made of cow's milk and comes in two varieties: mountain and dulce. Gorgonzola dulce has more sweetness, while the mountain variety is sharper in flavor.

For another thing, Gorgonzola pairs well with wine!

Whether you are enjoying this blue cheese by itself or as part of a delicious meal, we have great ideas for Gorgonzola wine pairings. You would probably expect this unique cheese to have some unique wine pairings… and you would be right. Enjoy browsing our picks, and enjoy tasting wine with this incredible Italian cheese!
Wine Pairing with Gorgonzola Pasta
Gorgonzola incorporates beautifully into pasta, gnocchi, and risotto. The creamy texture and sharp flavors of the cheese bring a lot to the party when it comes to pasta.

For Gorgonzola gnocchi, pasta, or risotto, try a Pinot Noir, preferably from California or Australia. This earthy, fruity red wine is a nice match with the funky flavors of the cheese.
Wine Pairing with Gorgonzola Sauce
Gorgonzola sauce can make everything from chicken to steak to polenta taste amazing. The possibilities are endless!

For Gorgonzola sauce, pay attention to what you're putting the sauce on. If you're enjoying steak or something else rich and meaty, try a Malbec or Cabernet Sauvignon. If you've got a lighter dish, consider Pinot Gris or Chenin Blanc.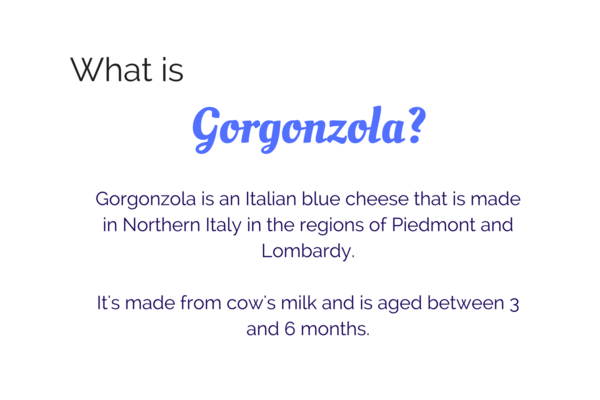 Gorgonzola and Pear Salad Pairing
Crisp, sweet salads are the perfect complement to Gorgonzola. Add some sliced pear, perhaps a few walnuts, and you have an outstanding appetizer or light dinner.

Try a Chenin Blanc or Viognier with a Gorgonzola and pear salad for a refreshing, yet luxurious, meal.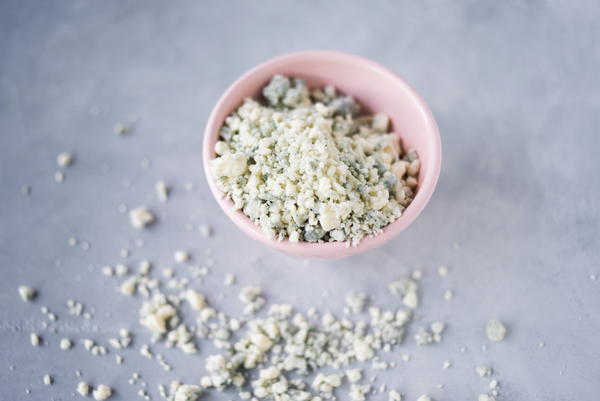 Plain Gorgonzola Wine Pairings
Are you ready to let this cheese shine? Serving Gorgonzola cheese on its own or with crackers is an outstanding way to enjoy the cheese.

For plain Gorgonzola, try one of the following pairings -

Off-dry or sweet Riesling is a great white wine pairing for Gorgonzola. The fruity flavors and slight sweetness of this wine complement this strongly flavored cheese.

Port is a classic wine pairing with Gorgonzola. This rich, flavorful, and sweet dessert wine not only stands up to the pungent flavors of blue cheeses, its sweetness complements the slight sweetness in the cheese. It's a fantastic pairing if you're enjoying wine and cheese on their own.

Similarly, Sauternes is a sweet white dessert wine that is also a classic pairing with blue cheeses. You won't be disappointed with the combination.
Tips for Enjoying Gorgonzola Cheese
Gorgonzola cheese is full of flavor and character. You'll want to make sure that you handle it properly in order to get the best experience.

The Consortium for the Protection of Gorgonzola Cheese has these recommendations for buying and storing Gorgonzola cheese:

"Buy a small portion because it is a "living" product that keeps maturing.

Recommendations for storage: remove the rind and wrap the slices with some tin foil; store them in the freezer and take out one slice at a time, consuming soon afterward.

If the Gorgonzola is kept in the fridge for too long and gets a very strong taste, mix it with fresh cream and butter, thus obtaining excellent sauces and filling creams."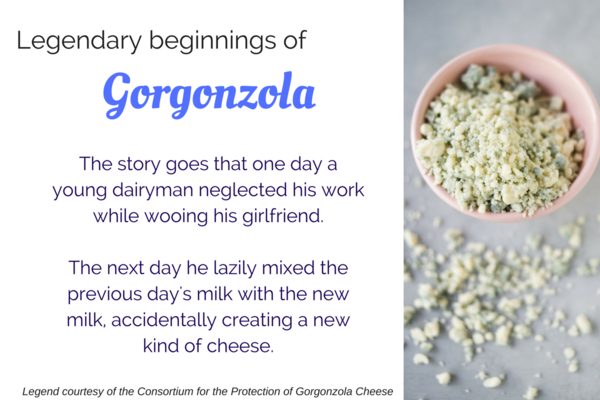 Do you have any favorite Gorgonzola wine pairings? Share with us in the comments below!
RECENTLY VIEWED
Free wine recommendations, giveaways, exclusive partner offers, and more straight to your inbox!