Old World vs. New World Wine: Why You Should Know the Difference
The reasons to know old world wine might surprise you.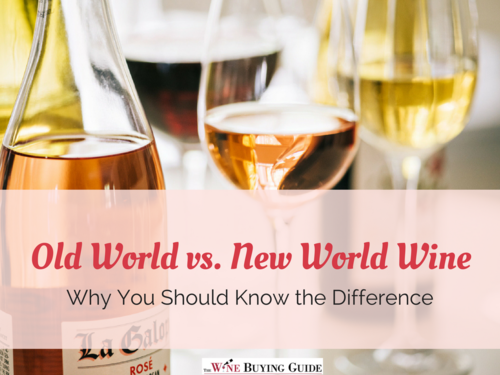 Talking about old world vs new world wine is a reminder that we've been drinking wine for a long time. The remains of the oldest known winery are located in Armenia and date to 4100 BC. That's an impressive 6,000 years of wine!

So, what's the difference between old world and new world wine?

Briefly, old world wine is made in a country like France, Germany, or Italy that has "native" winemaking traditions. New world wine is made in countries like the United States, Australia, or Chile, which were colonized during the European Age of Exploration. This geographical distinction has traditionally reflected differences in style and flavor of the wines.

But, of course, that's only the beginning of the story.

For contemporary wine lovers, knowing the difference between old world and new world wine is less about pointing to a map or identifying wines in a blind tasting. It's more about exploring winemaking traditions around the world and appreciating the little bit of history in your glass.
Old World vs. New World Wines: A Little Bit of History
Winemaking traditions were strong in Ancient Greece and in Ancient Rome. Then, when the Holy Roman Empire expanded from Italy throughout Europe, winemaking traditions went along with it. Germany, France, Spain, and Portugal began producing wine.

These parts of Europe, plus the Middle East and some parts of Northern Africa, represent what we call old world wine regions.

New world wine regions were developed later. During the Age of Exploration, countries like Great Britain, Spain, Portugal, and others colonized areas around the world. These "new world" regions included North America and South America, Australia, New Zealand, and South Africa.

Settlers from Europe brought their winemaking techniques to the new world, and so the earliest new world wines were produced.
New World and Old World Wine Countries
In terms of wine today, new world countries typically include any country that was formerly a colony: The United States, Canada, Chile, Argentina, South Africa, Australia, and New Zealand.

Old world wine countries include any country where winemaking is "native" or was established before the Age of Exploration: France, Italy, Spain, Portugal, Greece, Germany, Georgia, and others.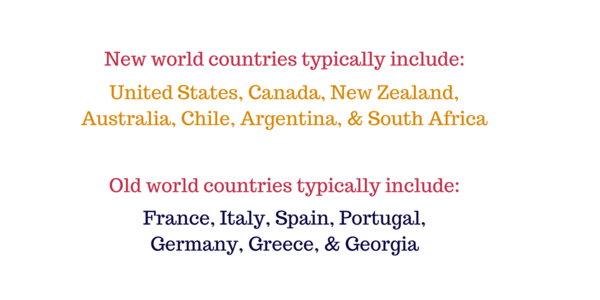 What's the difference between old world and new world wine?
Now that we have a map in mind, what does it mean for old world vs new world wine?

In the past, the differences in style between old world wine and new world wine were more distinct. The wines tasted different, as we'll explain more below. You might have had a strong preference for wines from one part of the world over another.

In some cases this is still true. But, you'll find that the issue is becoming more complex, and perhaps it is even less about the wine regions after all.

Michelle Williams from Rockin' Red Blog has some insight:

"In today's wine world I believe old world style and new world style wines are more about how the wine is made and less about where the vines are planted.

New world style wines tend to be more fruit forward, juicy, and often described as 'delicious;' whereas old world styles tend to be more earthy, complex, and thought provoking.

I do feel understanding these two styles is important for consumers because it provides insight to their palate and preference; however, rules of style are not absolute, and there is a time and place for both styles."

Geography has an impact on how a wine tastes, but winemaking style plays an important role as well. For example, the taste of Sancerre is a result of both the terroir of the grapes and the efforts of the winemaker.

As people around the world exchange ideas, explore each other's winemaking styles, and even as certain terroirs begin to change, we find the strict geographical boundaries beginning to blur. Could you identify a wine as old or new world in a blind taste test? It's becoming increasingly difficult.

However, it's useful and pleasurable to know which styles generally accompany which areas. Williams provides a great succinct explanation of the differences in flavor and texture between old world and new world wine.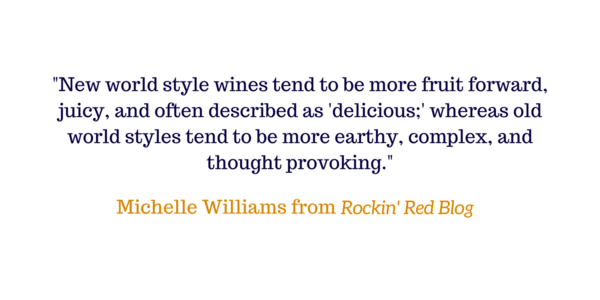 To expand a bit, old world wine styles are usually lighter in body, lower in alcohol, and more delicate in their aromas and flavors. Red wines tend toward tart dark fruits, vegetal notes, herbs, and florals. White wines often show citrus, florals, herbs, and minerals.

New world wines usually have fuller body, higher alcohol, and bolder flavors. Red wines, like a Napa Valley Cabernet Sauvignon, show bold red and black fruit flavors, strong tannins, and high alcohol. White wines might have stronger flavors of tropical fruits. California Chardonnays are known for their rich, full-bodied style that results from oak aging.

Many of these differences are due to geography. France, Spain, and Italy tend to have more temperate climates than California or Australia. The cooler climate produces grapes that ripen more slowly and less overall, creating more delicate flavors and lower alcohol. The opposite tends to happen to grapes grown in warmer climates.

However, winemaking style also contributes to these differences. Choices like how long to age wine, and in what type of oak barrel, are made by the winemaker. The winemaker produces the wine in the style that he or she is aiming for.

Discussing old world vs new world wine doesn't just remind us that wine has been around for a long time. It's also a reminder of all of the factors that go into making your wine. From the terroir to the grapes to the winemaker to the winemaking tradition in your area… all of these things have an impact on how your wine tastes.

Whether you're enjoying a new world wine or an old world wine, it's worth pondering the next time you open a bottle.
Old World Wine Labels
There's one more interesting difference between old world wine and new world wine. You might have noticed this, standing in front of the French wine section at your local wine shop.

Old world wine labels are different. Wine is named according to where it was produced, not what kind of grapes are in the wine.

So, you might see this wine, Domaine Fouassier Sancerre 2014. Domaine Fouassier is the name of the producer, and Sancerre is the name of the region in France.

How can you tell what this wine will taste like?

You have to know the old world wine region, Sancerre, and know that it produces mostly Sauvignon Blanc. What will the Sauvignon Blanc taste like? Because you know that this is an old world wine from France, you can make a decent guess that it will be light and crisp, perhaps with some citrus or herbal flavors.

Knowing a little bit about old world wine can make navigating a wine shop just a little bit easier. Hopefully, it also makes the wine you buy just a little bit more enjoyable.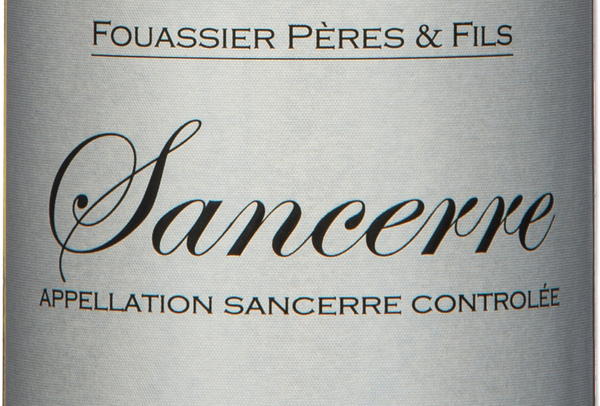 What are your thoughts on old world and new world wine? Let us know in the comments below!
Free wine recommendations, giveaways, exclusive partner offers, and more straight to your inbox!