Wine Pairings With Chicken: 10 Succulent Dishes for 10 Delectable Wines
Discover what wine goes best with chicken, and you'll be whipping up gourmet meals that your dinner guests will rave about.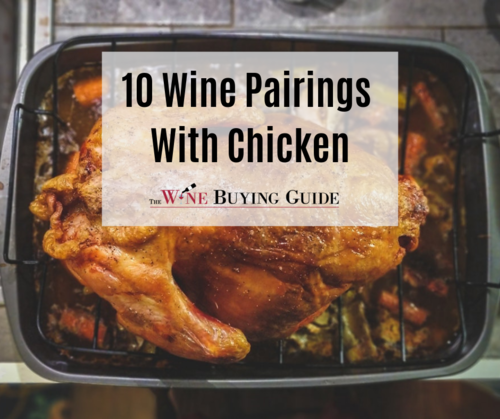 Succulent, mouthwatering, tender, and delectable, chicken is a food no one can resist. Its light flavor can entice everyone from healthy eaters to foodies. Chicken's exquisite and clean meat taste is one of the most versatile of poultry, so you can make anything from cheesy Italian casseroles to spicy, curry-based fare. The only thing missing from this array of delicious poultry dishes? A glass of wine, of course!

Few flavor pairs are more enticing than steaming chicken and a glass of white, red, or rosé. Now you can select the perfect flavor profile of a wine to match your chicken dish. From spicy, medium-bodied Merlot to the buttery creaminess of Chardonnay, this chicken and wine pairing list has a recipe for every glass.

There a million reasons to eat more chicken. Not only is chicken tasty in any dish, but it's also packed with health benefits. It is rich in protein and amino acids, lowers your chance of heart disease, and its high levels of niacin help grow healthy skin and boost your metabolism. In other words, chicken is a miracle food. Why not eat it alongside an antioxidant-filled glass of wine? Treat yourself in every sense of the word with these chicken and wine pairings.

This collection of wines to pair with chicken is something you'll want to keep in the kitchen for decades to come. You can be a 5-star chef or just looking for a quick weeknight fix; whatever your cooking level, you'll find an utterly delicious chicken and wine pairing just for you on this list!
What's your go-to wine and chicken pairing? Let us know below in the comments!
Free wine recommendations, giveaways, exclusive partner offers, and more straight to your inbox!