Cheap Wine Brands: Best Wines Under $20
Have a relaxed, inexpensive wine night with these cheap wine brands.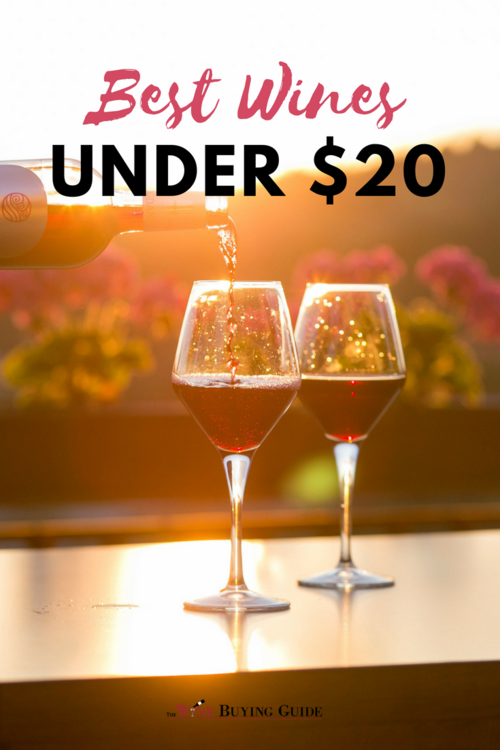 Many wine recommendations don't take budgets into accounts. Most people just want to get the best wine they can for a specific party or event without emptying out their wallet over it. Luckily, whether you want cheap red wine or cheap white wine, this list of cheap wine brands won't let you down.

Cheap Wine Brands: Best Wines Under $20 contains our picks for the best 20 wines under $20. Don't sacrifice flavor and quality just because your wine budget is $20 or less! Feel free to curl up on your couch with a glass or meet up with your friends for a budget wine-tasting party without the guilt of over-spending.
Tips on How to Buy Cheap Wine
The most important thing to remember when buying cheap wines is the concept of "value regions." Countries like France have an enormous amount of prestige and economic status, and it shows on the price tag.

Instead, explore the wine-growing regions in countries like Spain, Chile, and Portugal. They produce wonderful wines, although some people might not know much about them. Shopping through these value regions will also bring wines to your attention that you may not have considered before.

At the end of the day, you don't have to buy the priciest possible bottle of wine to have a good time, and more expensive does not always indicate more enjoyment. You can enjoy yourself just as thoroughly with any of these cheap wines. Enjoy!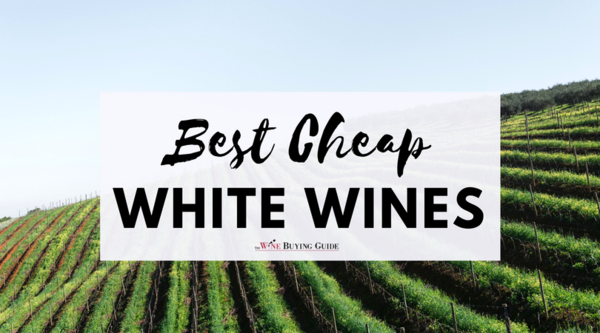 Best Cheap White Wines
Here are some of our personal favorites when it comes to inexpensive white wines that everyone will love!
Folonari Veneto Pinot Grigio ($6)
Santa Rita 120 Reserva Especial Central Valley Chardonnay ($8)
Chateau Ste Michelle Dry Riesling ($10)
Quinta de Chocapalha Arinto ($12)
Kendall Jackson Vintner's Reserve California Chardonnay ($14)
Pine Ridge Chenin Blanc + Viognier ($15)
Foxglove Central Coast Chardonnay ($17)
Nino Franco Prosecco Rustico ($18)
Langlois-Chateau Crémant de Loire Brut NV ($20)
(Psst! If you're looking for a great cheap rosé, try Moulin de Gassac Guilhem Rosé for $11.)
Learn to employ savvy ordering habits, look for under-the-radar wines, and know when to ask for help, so that you can easily order a great wine at an appropriate price: How to Order Wine at a Restaurant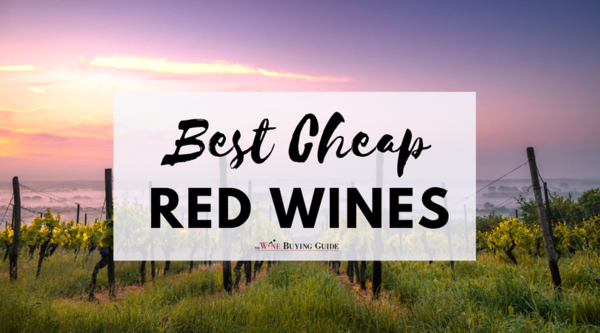 Best Cheap Red Wines
Finally, each of these cheap red wine brands is perfect for any occasion. Add them to your wine rotation, and you won't be disappointed.
Alamos Mendoza Malbec ($9)
Beringer Founder's Estate California Cabernet Sauvignon ($9)
Concha y Toro Casillero del Diablo Rapel Velley Carmenère ($10)
Bogle Old Vine California Zinfandel ($12)
Paul Jaboulet Aîné Parallèle 45 Côtes-du-Rhône ($13)
Rancho Zabaco Heritage Vines Sonoma County Zinfandel ($14)
Chateau Ste. Michelle Columbia Valley Merlot ($15)
Columbia Crest H3 Cabernet Sauvignon ($15)
J. Lohr Estates Seven Oaks Cabernet Sauvignon ($15)
Hess Select North Coast Cabernet Sauvignon ($17)
Do you have any inexpensive wines that you come back to time and time again? Tell us about them in the comments below.
RECENTLY VIEWED
Free wine recommendations, giveaways, exclusive partner offers, and more straight to your inbox!